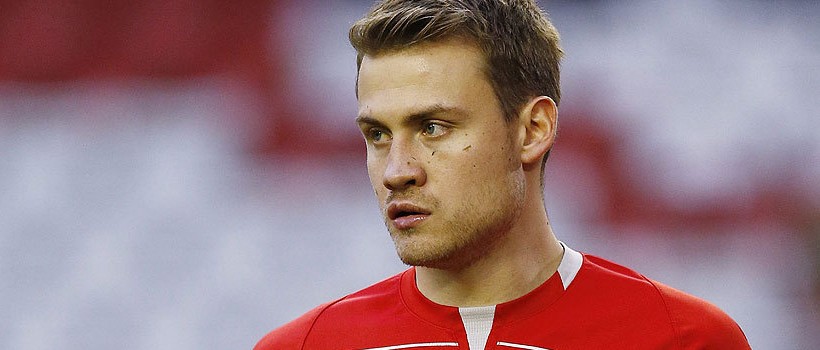 According to Bruce Grobbelaar, the newly-appointed Liverpool manager should not tolerate Simon Mignolet's performance and claims that Klopp is currently seeking him a replacement. The former Liverpool player has been criticising the Reds' goalkeeper for quite some time and the club has even asked him to stop belittling his achievements.
Grobbelaar is a former Liverpool goalkeeper who has spent 13 years at Anfield and made a total of 440 Premier League appearances. According to him, Mignolet was not a good fit for Liverpool's squad and added that the goalkeeper of the team he is coaching – Ottawa Fury is more skilful than Mignolet.
Grobbelaar added that Mignolet was a great shot stopper. However, he lacked some other essential skills such as coming out and commanding his area. As a result, he is convinced that Klopp is currently looking for a promising player to replace the current goalkeeper of the Reds.
Now, Bruce Grobbelaar claims that Mignolet's departure from Anfield seems imminent as the Liverpool's manager has already targeted several goalkeepers who are currently playing at the Bundesliga.
In point of fact, Klopp has already stated that each one of the footballers who form the current squad has to justify his stay at Anfield, otherwise changes are to be implemented in January. Rumour has it that the Liverpool owners are going to provide Klopp with a considerable sum and enable him to impose the changes he considers necessary.
As for Mignolet himself, he used to be in quite a bad form at the time when Brendan Rogers was in charge of the team but now, he seems to have recovered. Back in 2013, he joined Liverpool for the transfer sum of £9 million. Up to now, he has made a total of 111 appearances with Liverpool's team. Yet, Grobbelaar believes the goalkeeper will be one of the first signings in January.
The speculations about Mignolet's replacement come just a few days after the first victory of the Reds, achieved under Klopp's guidance. What is more, the goalkeeper even commented on the great impact the new manager has on him and his teammates. Right after the victory against Manchester City, Mignolet was quoted as saying that Klopp's appointment was a key factor for Liverpool's well-being. He also added that the pressing tactic, implemented by Klopp, was the reason for the boosting result of the team.
(Visited 79 times, 1 visits today)