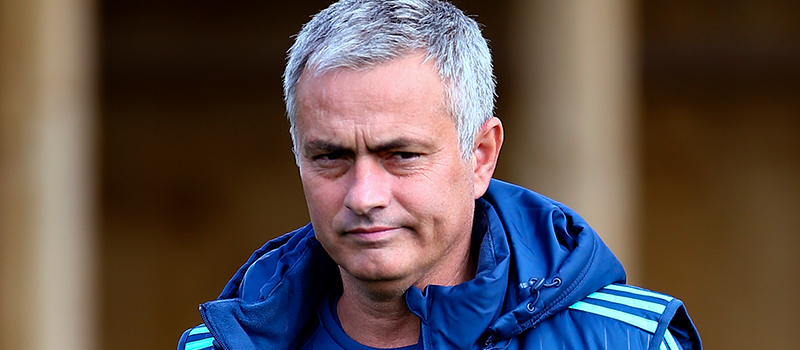 Chelsea is expected to consider all available options for improving their squad and eventually signing a new striker. The club is concerned about Diego Costa's performance and believes the enhanced attacking would help the Blues climb the table and perform better after the terrible season they are experiencing.
According to Chelsea fans, the relationship between Mourinho and the Diego Costa is beginning to fracture and the heated argument after the derby against Maccabi Tel Aviv just came to prove of that statement. Yet, Chelsea's manager confirmed that currently, there is no bad blood between him and Costa.
The latest reports claim that Chelsea have already targeted Antoine Griezmann and Gonzalo Higuaín. The other players heavily linked with a move to Stamford Bridge are Saido Berahino and Emmanuel Adebayor. However, the transfers are not likely to take place in January.
Nevertheless, Chelsea's growing concerns over Diego Costa's future at Stamford Bridge made them consider all available options. According to the information, the club will release an official statement on the matter in the next few weeks and eventually sign new players in January.
Costa is one of the key players in Mourinho's squad. He has contributed to the Blues' success back in May when they captured the Premier League title. He is said to have a really strong relationship with Chelsea's manager, Jose Mourinho and even the incurred retrospective bans were not a setback.
However, it seems things have changed since then Mourinho could not hide his frustration caused by Costa's lack of anticipation over Hazard's pass. Costa returned Mourinho's demonstrations in a similar manner.
Chelsea is currently ranked 15 in the Premier League standings, but Mourinho is not too eager to make transfers in January, though. In general, the January transfer window does not have much to offer as far as pedigree players are concerned. Mourinho was quoted as saying that he did not have the right to ask the board for funds and he preferred to keep the squad he won the title with unaltered at least until the end of the season.
However, keeping in mind Costa's performance during the last couple of months, the club definitely needs to consider reinforcements. Costa has netted only seven goals in the registered period, not to mention Radamel Falcao whose performance was not too satisfactory as well.
Chelsea's recruitment department is alert of Berahino and Vardy's potential availability although none of the players linked to a move to Chelsea is believed to live up to Mourinho's demands and he is believed to pursue more established targets in the summer.
(Visited 52 times, 1 visits today)