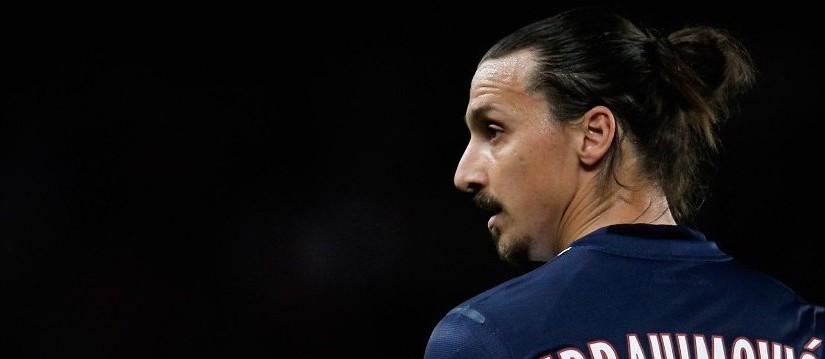 Paris Saint-Germain managed to set a new Ligue 1 record for going unbeaten in 33 games of the championship after their 3-1 win over FC Lorient on February 3rd. The three goals came from Zlatan Ibrahimovic, Edinson Cavani and Layvin Kurzawa and expanded the gap between the French champions and the runner-ups AS Monaco FC to 24 points.
As a result, the French grand is 24 points clear at the Ligue 1 table's top right before their game against Marseille that is scheduled for February 7th. Still, the clash with Lorient was not easy, since their opponents made them work hard for the victory and endangered the record winning streak of Paris Saint-Germain.
The French grand started their Wednesday game with confidence in their strength, especially when considering the fact that they have managed to win all of their 10 home matches but one so far over the current campaign. The squad have netted 34 goals and yielded only seven up to date.
The fact that Paris Saint-Germain feels quite strong at the moment has been also proved by the fact that manager Blanc entered Cavani, who on the other hand, took only six minutes to find the back of the net. The Uruguay international was officially ordered to return to his place to the starting eleven as a replacement of Angel Di Maria, have been suffering lack of game time recently. However, he managed to prove himself decisive enough to score the first goal in Benjamin Lacomte's gate.
After the opening goal of Edinson Cavani who netted early in the first half of the game, Zlatan Ibrahimovic scored his 20th goal in Ligue 1 appearances shortly after the break. Paris Saint-Germain's star helped his side break the record set by FC Nantes more than twenty years ago.
Another goal was added by Layvin Kurzawa over the second half of the game to end the amazing night for the French champions, cementing their headstart to 24 points clear and setting a new record in Ligue 1.
The 23-year-old defender Layvin Kurzawa commented on the Wednesday night's game, saying it had been a difficult match. The player also revealed his side had encountered some problems playing the way they had wanted. Still, Paris Saint-Germain has not lost a Ligue 1 game since they suffered a 3-2 defeat from Bordeaux on March 15th 2015.
Currently, the team of Paris Saint-Germain occupies the first position in Ligue 1 table. The club is to face Premier League's Chelsea on February 16th in their first game of the Champions League Round of 16. The result of the game is considered quite important when it comes to head coach Laurent Blanc's future, because the latter's contract at the French champions is to expire at the end of the current season.
(Visited 59 times, 1 visits today)