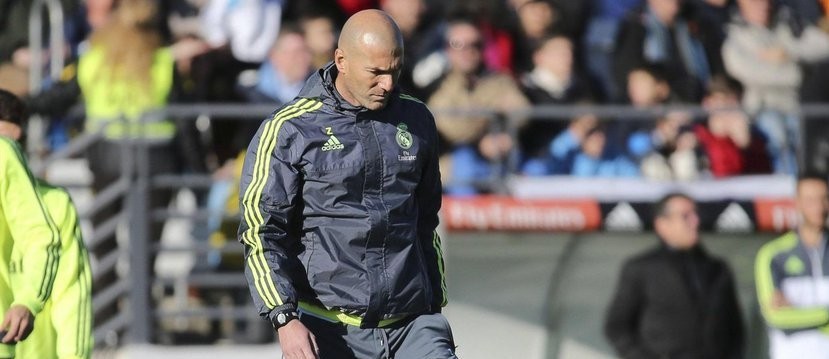 Zinedine Zidane has signed a contract with Real Madrid until 2018 to reflect his permanent status as manager of the club's first team.
The 43-year-old Zidane took over the head coach position at the beginning of January as a replacement of Rafael Benitez. He had not signed an official contract with The Whites until now, as both him and the executives of the team were willing to primarily focus on the club's activities before discussing monetary terms.
According to media reports, contracts have been signed with the now-coach and his backroom staff almost a month after Zidane was officially presented as the new manager of the Spanish grand. The former striker, who was once one of the greatest players in the football world, took over his first team duties with immediate effect. He, however, has chosen to hold some contract negotiations as money issues were not a priority of his.
Former Real Madrid star has already been included in the club's official list of employees, since he was first in charge of Spanish grand's Castilla side before taking over as first-team coach. According to rumours, the newly-signed contract includes a massive payrise for Zidane and his advisory staff. The contract's expiration date is set on June 30th 2018.
The truth is that Zidane has made a great start despite the fact he lacked managerial career at first-team level. So far, all matches of the Spanish grand under his lead ended with victories, except for the 1-1 draw against Real Betis. The Whites have marked some convincing performances and great wins and look greatly motivated since the ex playmaker of Real Madrid and France national football team took charge.
The squad have scored a total of 16 goals in three games at Santiago Bernabeu, with only four games gone so far. In addition, it looks like the new coach has managed to settle a strong and homogeneous starting eleven and players are already looking and feeling like a team.
Apart from his indisputable qualities as a player, Zinedine Zidane has now been greatly praised for his managerial skills, by both players and experts. The president of Real Madrid – Florentino Perez – had also said that he was more than happy that it did not take him long to convince Zidane to take charge of the club. Perez revealed that the now-coach was very keen on taking up the position at the Santiago Bernabeu.
In addition, Florentino Perez said that people at Real Madrid really love the new manager and often compare him with the club legend Alfredo di Stefano in terms of his importance.
(Visited 162 times, 1 visits today)