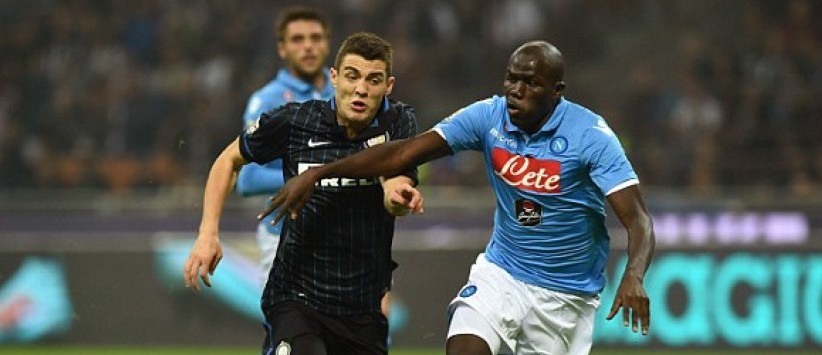 The team of Lazio face the likelihood of playing their next two matchs of Serie A with their Stadio Olimpico closed due to racist chants over their 2-0 defeat from Napoli on February 3rd. The referee was forced to stop the fixture for several minutes after Napoli's defender Kalidou Koulibaly was constantly barracked with racial chanting.
The manager of Napoli Maurizio Sarri commented on the situation, saying the whole thing got very embarrassing not only for the player himself, but for everyone. He also praised referee Massimiliano Irrati for interfering and shared that his decision to suspend play was the right one at the time.
On the other hand, Lazio's head coach Stefano Pioli said that halting the game was not the right thing to do.
The match was stopped for three minutes by the referee, who made a warning that the game would be cancelled at all in case of further incidents of racism. Still, no more interruptions were made. As a result, Lazio, who are now 9th in Serie A, would have to play their next two fixtures in the competition with parts of their home stadium closed under the Italian Football Association rules' articles 11 and 18. As a matter of fact, the area of the stadium where the racist chants came from is to be closed.
The similar punishment was imposed on the team of Hellas Verona last in 2014/2015 campaign. Still, Hellas Verona's punishment was reduced to one game only on appeal from the club, who proved that the racist chants at the time could not be distinguished clearly.
Unfortunately, things for Lazio are not that simple, because the racial chants are audible on videos taken at the stadium at the time when the referee stopped the game. This makes it not very likely for the club to initiate an appeal such as the one of Hellas Verona last season.
This is not the first time when the supporters of Lazio have been punished for racial behaviour. UEFA charged them four times for racial chants over the club's Europa League matches in 2013 against Tottenham, Maribor and Borussia Mönchengladbach. Then, Lazio were made to play two European fixtures with the stadium entirely closed.
Then, in October 2013 the stadium was once again closed for one game due to racial offences. The Champions League play-off match of Lazio against Bayer Leverkusen was almost cancelled by referee Jonas Eriksson in August 2015, and the reason were racist chants again, but the Italian club escaped punishment at that occasion.
(Visited 90 times, 1 visits today)