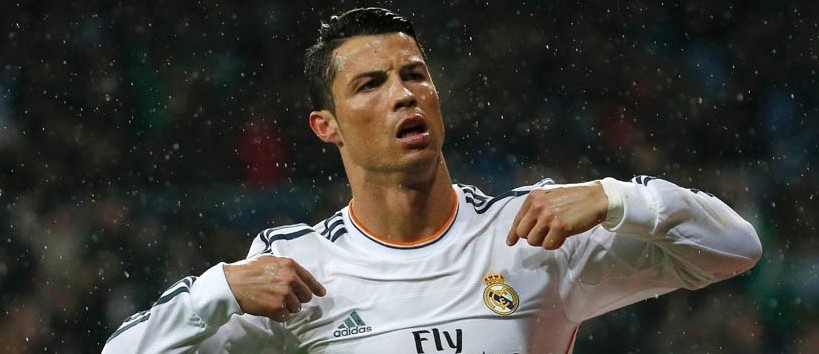 Cristiano Ronaldo managed to score his 40th goal for the season in his side's Champions League quarter-final second leg against Roma helping them win the game 2-0. The striker has scored in a total of 61 different Champions League games, surpassing any other player, including Lionel Messi and Raul. He has also managed to find the back of the net five times in his last six appearances in Champions League matches against the team of Roma.
The visitors failed to take advantage of several chances, while the hosts did not waste their time and hurried up to cement the result. Zinedine Zidane's squad currently occupy the third position in La Liga table and are 12 points behind the table leaders Barcelona. With such a large point gap in La Liga and considering the fact the club have been disqualified from the Copa Del Rey, putting Champions League silverware ambitions first is the only realistic option.
Roma, on the other hand, are now third in Serie A after coming out victorious from their last seven straight league games.
Despite the fact that Barcelona won the game, it was the team of Roma that had the better opportunities over the match. The Italian grand could have changed the final result at the Santiago Bernabeu in case that strikers Mohamed Salah and Edin Dzeko were more precise.
In fact, Ronaldo missed a great chance to double his lead. He was forced to prove his value for the club after being out of favour with the club's supporters after his side's 1-0 defeat by Atletico Madrid at the end of February. Now he tried hard to win his side's fans once again.
The 31-year-old striker pressed Roma's goalkeeper Wojciech Szczesny either side of half-time, and finally succeeded in opening the score. However, Ronaldo was not the only player of Real Madrid who demonstrated great form and will to win. Gareth Bale also appeared for his side after being sidelined over his side's extremely important La Liga game against Barcelona due to a calf injury.
Bale made his first appearance since January 17th and worked hard in order to increase the efficiency of his side in the right wing. Real Madrid managed to take the lead even at the time when Vasquez was entered as a substitute of Bale. The former Tottenham player made an absolutely decent performance and proved that he could yet make a difference for the team at a time when the season is coming to an end.
(Visited 162 times, 1 visits today)