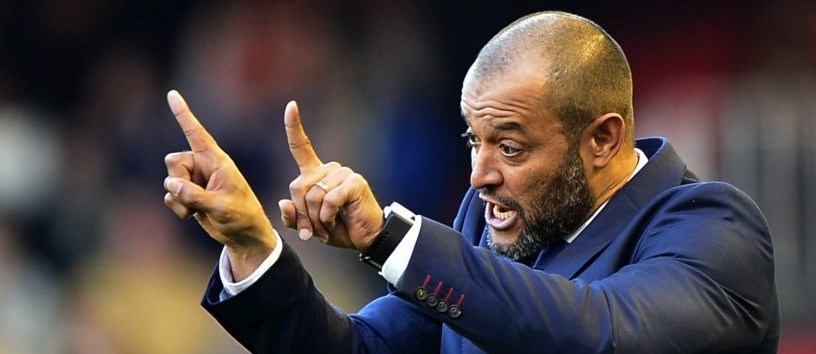 Nuno Espírito Santo has resigned from the position of head coach of Valencia, after the team suffered a 1-0 loss to Sevilla. The latter, who was defeated 4-2 by Borussia Mönchengladbach in their Champions League match last week, proved to be the dominant one at the pitch and found the opponent's net on Sunday, leaving Valencia defeated with a team reduced to nine men.
Now 41-year-old head coach Santo leaves the team after spending only one season in charge of Valencia. At a news conference after the 1-0 defeat by Sevilla, the Portuguese revealed that his decision to leave the club had been prior to the Sunday's game and Valencia's owner Peter Lim had been informed about it.
Nuno said: "I want Valencia to return to being one of the biggest clubs in Europe." He also shared that he had spoken with the club's owner and its president about the team's future.
Last year, Valencia managed to occupy the 4th position in La Liga table but it struggled for form over the current season, considering the fact it won only five out of thirteen games so far.
Now, after the departure of Nuno, his assistant coach Phil Neville could end up as a temporary interim coach of Valencia. The owner of Valencia – Peter Lim – did not succeeded to chance the head coach's mind and Neville is said he could take charge over the team in the midweek, after which Valencia is set to face Barakaldo.
Neville is to find himself in the hot seat right before the match of Valencia against Barcelona in case that the team does not find a proper replacement for Nuno in the upcoming seven days. Valencia dropped down in La Liga table once again after they were beaten 1-0 to Sevilla.
Several days earlier they suffered another defeat after their match against Zenit ended 2-0 and now result in Champions League elimination. As a matter of fact, it is exactly the head coach of Zenit – Andre Villas Boas, whose contract with the Russian team is to expire at the end of the season, who is considered as one of the most probable substitutes for Nuno in long term.
Neville, who is to replace leaving Nuno at first, joined Valencia at the position of assistant manager when the season started after replacing Ian Cathro who left the team for Newcastle. He is to take the reins at a time when not everything with Valencia is going on as initially planned, regardless of the fact that the team had a pretty strong start of the season.
(Visited 72 times, 1 visits today)