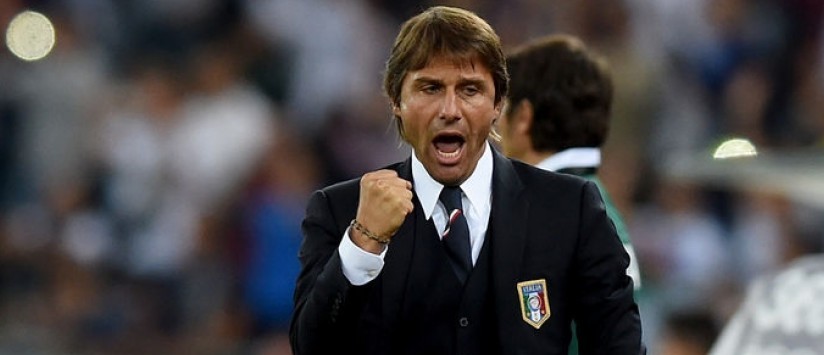 The president of the Italian football federation – Carlo Tavecchio – has revealed he was not aware of any eventual plans of Antonio Conte to leave the Italy national football team in order to join Premier League's Chelsea. Conte's contract with the FIGC (Italian football federation) is to expire later in 2016, but in fact, the coach has not given any hits so far that he would like to renew the deal after its expiration date.
Federation's manager Tavecchio said in an interview for a reputable local media that there was "no news" about Conte's future and insisted that nothing had changed for the federation and the national football team.
This week, the Italy manager has been intensely rumoured to be considering a move to the Stamford Bridge as a successor to Guus Hiddink, who was appointed at Chelsea at an interim basis and is to leave the English club in the summer.
There have been various media reports in several English newspapers that have claimed the Italian is close to signing a deal to go to Stamford Bridge after Euro 2016. According to some unnamed sources, negotiations between the two parties have already been confirmed.
Before starting his coaching career, Antonio Conte was one of the most-praised midfielders of Juventus and the Italy national football team. After he retired as a player, he started as a coach of Arezzo and has ever since managed to become one of the highest-achieving managers in Europe.
As a matter of fact, Conte guided Juventus to the Serie A title in three consecutive years – from 2012 to 2014, before leaving the club in order to take over the managerial position at the Italy national football team.
As for Chelsea, the 69-year-old Guus Hiddink was put in charge at Stamford Bridge in December 2015 after the former manager of the club Jose Mourinho was given the sack after facing some difficulties over the start of the season.
Conte, who is considerably younger than Hiddink, was reported as one of the most probably options on Chelsea's short-list of managerial targets. According to some sources, Chelsea have been considering several other names for the position of head coach, including the current manager of Juventus Masimiliano Allegri, Tottenham Hotspur's Mauricio Pochettino, the boss of Atletico Madrid Diego Simeone, as well as the ex manager of Chile national football team Jorge Sampaoli.
However, earlier in February, the general director of Juventus Giuseppe Marotta rejected the rumours that Masimiliano Allegri is planning to leave their side in order to join Stamford Bridge. Such information was also turned down by the Italian's agent – Giovanni Branchini – who also insisted that Allegri has no intention of leaving his side.
(Visited 80 times, 1 visits today)