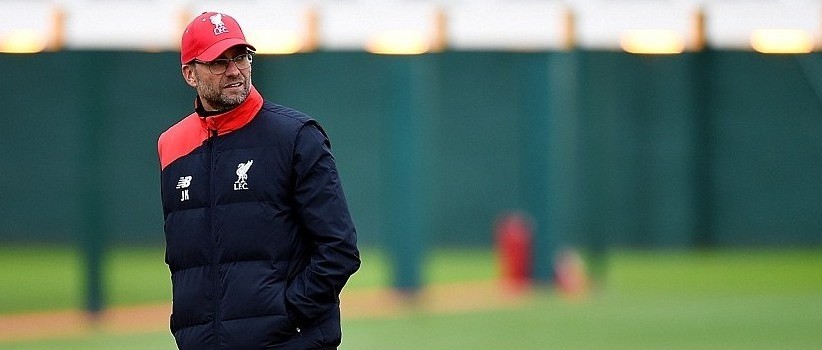 The manager of Liverpool Jurgen Klopp has shared that he fully supports the club's goalkeeper Simon Mignolet regardless of his error in the club's match against Manchester City in the Capital One Cup final on February 28th.
The 27-year-old goalkeeper missed a ball shot by Fernandinho a bit after the half-time. The shot came from the angle and managed to get through the goalkeeper, giving Manchester City the lead at the Wembley Stadium. At last, Liverpool were defeated by their opponent in a penalty shoot-out.
Mignolet should be praised for several outstanding saves, but the goal he missed provoked more negative reactions, alongside various questions related to the goalkeeper's future at The Reds. However, rumours of an eventual dismissal were turned down by manager Klopp himself at a special news conference that took place on March 1st.
If the goalkeeper is picked to once again face Manchester City in the Premier League tie between the two teams at Anfield on March 2nd, it would be his 100th Premier League game for Liverpool.
The Reds' boss commented on the rumours of Mignolet's dismissal that the goal that beat the goalkeeper in that very game was unholdable, but he also said that he could not say if this was a mistake after all. The also said that such moments are pretty normal for every football player's life, and especially for the ones of goalkeepers. Klopp also shared that he could not say anything negative about Mignolet.
Moreover, he described the goalkeeper as part of a great Belgian generation. However, he was urged to ditch the player after the agonising defeat from Manchester City on penalties.
The manager of Liverpool confirmed that Mignolet has been under a lot of pressure since the goalkeeper has become part of the Premier League club's ranks. He also said he was fully aware of the fact that some people were not fully satisfied with the work of the 27-year-old Mignolet regardless of what the goalkeeper actually does. Still, Klopp explained that the player has had some really important saves for the club.
According to Jurgen Klopp, the goalkeeper is both old enough and experienced enough to deal with the tension. He said he fully backs him and despite the hard situation the club has gotten into, both of them would have to handle it and go through it together.
(Visited 68 times, 1 visits today)