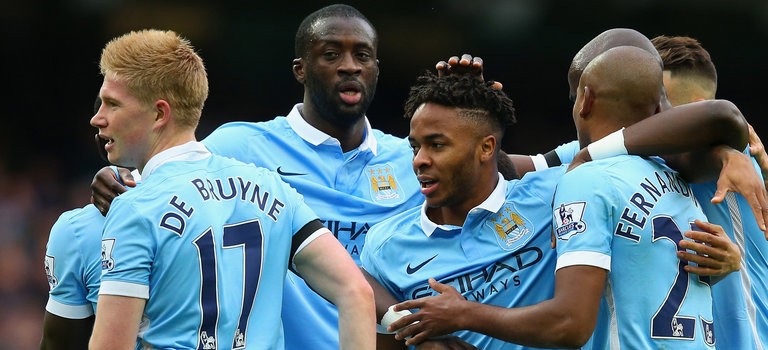 Gary Neville, the former defender of Manchester United, commented on Manchester City's performance during the season and said that they still have chances of winning this year's title although he believes Manuel Pellegrini's team is underperforming. Neville was quoted as saying that the Citizens should be "walking their way" to this season's Premier League trophy.
Manchester City used to top up the Premier League standings but they were deposed by Leicester City. The Citizens experienced a disappointing loss against Liverpool last Saturday. Nevertheless, Manchester City is believed to be the favourite for winning this year's title although Neville and the majority of fans think that the Citizens' have not achieved their potential performance and that applies particularly to the first half of the season.
Neville shared his standpoint on Man City performance in an interview for a reputable media and said that the team "should be walking this league and that's not being disrespectful to them".
Bearing in mind the prominent players that form the Man City team as well as the squad, they can show unparalleled quality and outstanding performance. Instead, they show disappointing results and Neville said that players are literally "underselling themselves".
Jamie Carragher, a former Liverpool player, also commented on City's performance and said that the only concern they might have right now is the loss against Tottenham and Liverpool. The two teams are quite similar and they are believed to rely on high energy.
However, he added that lethargy can be noticed within City's squad and pointed to the De Bruyne and Sterling nevertheless form. Yet, Manchester City remain the bookmakers' favourite and they still have a good chance of winning the league.
In point of fact, the latter statement is not impossible due to the following reasons. First of all, Manchester City managed to go through nine games unbeaten in spite of the injury crisis Pellegrini had to deal with. In addition, the Citizens expect David Silva and Vincent Kompany's return, not to mention they can rely on last year's top scorer Sergio Aguero.
On the other hand, Saturday's game spoke volumes about City's defensive issues and the worst of all was that they have already suffered a 4-1 defeat against Tottenham in September.
The Citizens desperately need to enhance their central defence. However, they currently do not have a full-back under 30 and as far as their attack is concerned, Sergio Aguero's performance also needs some improvement.
(Visited 127 times, 1 visits today)