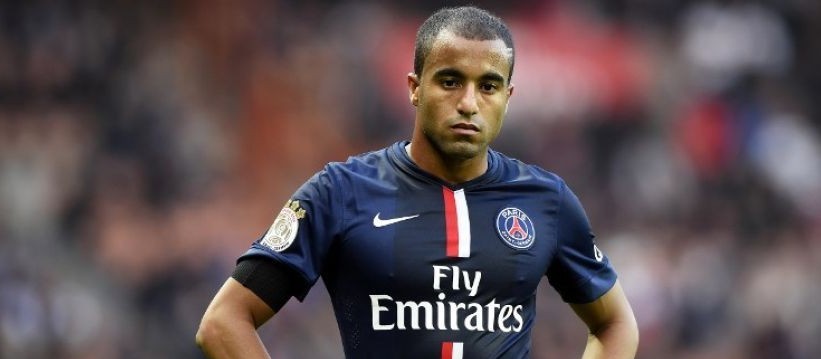 Lucas Moura, who is plays as an attacker in Paris Saint-Germain confessed that is has been "very difficult" for him to stay on the bench and simply watch some of the most important matches of his club during the season after the winger and attacking midfielder Angel Di Maria arrived in the team.
In an interview from international media, Moura said: "It's very difficult not to be able to do the things that you love to do, but that's football." The attacker explained that he needs to wait for his chance, but that is not easy and added: "After the arrival of Di Maria, I lost a bit of game time, but that's normal. You always have competition and great players who can play."
The 23-year-old Lucas who also plays in the Brazil national football team has participated in a total of 10 games of Paris Saint-Germain as part of French Ligue 1 so far this season. Unfortunately, he has played only 49 minutes in three substitute appearances in the Champions League.
The winger, who originates from Brazil, has faced some hard time because of the extra competition for a place in the starting eleven after the return of the Argentinian international player Angel Di Maria. The latter became part of Paris Saint-Germain in the summer of 2015 after a €63-million transfer from Manchester United was finalised.
Lucas Moura confessed that he would need to improve his overall form over his fourth season spent as part of the Ligue No.1 club. He also shared that he was doing his best in order to earn a guaranteed place in the starting eleven of manager Laurent Blanc. He said that after all, it is the coach who makes him choice and pick 11 players to start the game, and he has to respect that.
In addition, the attacker once again emphasized on the fact that currently Paris Saint-Germain still have great chances of keeping the first place in the Ligue 1 table and explained that the club is going through an "incredible" season.
On the other hand, Moura believes it is not the right time for the French champions to rest their players, especially now, when the Champions League knock-out stages are about to come. According to the Paris Saint-Germain No.15, keeping the leadership in Ligue 1 is not as easy as it seems. He explained there are plenty of other teams that are also able to win the Championship, so the club needs to be focused on its goals.
(Visited 89 times, 1 visits today)