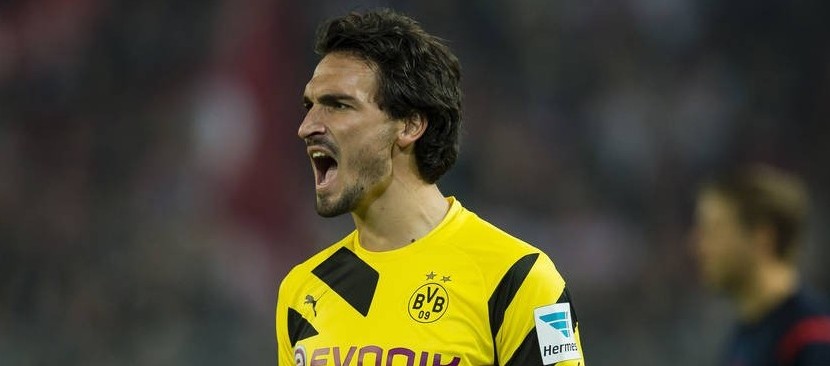 Borussia Dortmund's current captain Mats Hummels has finally responded to the ones who have been criticising him for showing a poor recent form.
At the weekend, the Bundeliga's No.2 team experienced a second loss of the season after suffering a heavy 3-1 defeat to Hamburg SV. This resulted in opening a eight-point gap between Borussia Dortmund and the current leaders in the national Championship's table – Bayern Munich.
The runner-up captain Hummels has been put under a lot of criticism because of the fact he scored an own goal in the game which ended with a single goal for the team.
The scrutiny he fell under made the captain of Borussia Dortmund, who is also part of the national football team of Germany, to response to media on Twitter, describing the attitude he is receiving after the match as "totally overblown criticism." Mats Hummels also added: "Unbelievable what you have to put up with. Blown out of proportion with reality."
As a matter of fact, the truth is that Hummels' campaign started well enough, especially considering his performances against the teams of Borussia Mönchengladbach and Bayer Leverkusen. The way Borussia's No.15 played at the beginning of the season made his fans truly believe that his previous lousy form was left behind. Unfortunately, the form he demonstrated in the last game of his team, was far from good and made both his supporters and football specialists say things have gradually deteriorated to a point where his place among Tuchel's starting eleven seems questionable.
Most critics of Borussia Dortmund's captain share that his fall from grace since the 2014 FIFA World Cup is greater than initially expected. The difference between his play now and then is astonishing, as Hummels managed to get to the hall of fame over the World Cup tournament exactly thanks to his great defensive leader skills, and massive contribution in attack, too.
International media also contacted Borussia Dortmund's head coach Thomas Tuchel to ask him to comment the situation. Tuchel shared his hopes that Hummels would be able to cope with the tension and the work load considering his qualities, as well as the fact that the captain plays a lot for the club.
Head coach Tuchel also expressed his disappointment with the overall team's performance against Hamburg over the weekend. He shared his strong belief that the players can "defend better", describing the defence as a weak spot in the club's game.
(Visited 110 times, 1 visits today)