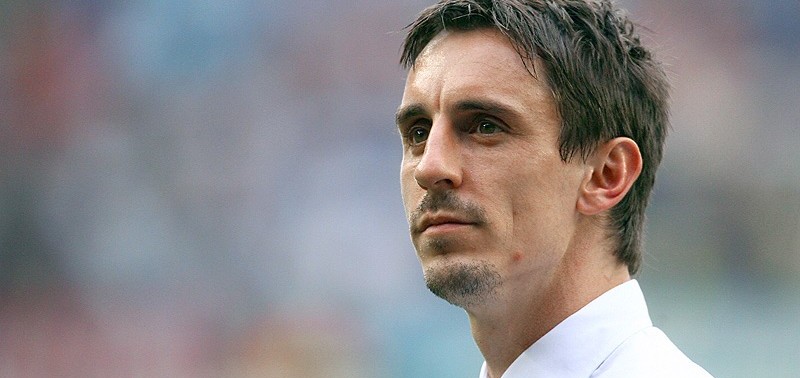 After the 2-2 draw of Valencia and Real Madrid on Sunday, Gary Neville shared that he wants to keep working as a manager of Valencia on a long term basis. The head coach also explained that his club had managed to improve after the 1-0 and 2-1 losses by Real Madrid to a 2-2 draw.
The head coach of the team described his side's performance at the draw against Real Madrid as "fantastic", calling it the club's performance their best one since the beginning of his tenure.
Neville's six-month contract is to expire at the end of the season. Previously, he had shared that management is not a long-term goal for him. However, he now seems to have changed his priorities a bit, considering the fact the insisted on continuing as a manager of the Spanish club he joined in December 2015.
As already mentioned above, the manager had not been committed to continue working at the position and even hinted that taking the position was a limited-time job for him, especially considering the fact that has been frequently referring to his role at Valencia as a short-term one. This made both experts and supporters of the team believe that Neville has been preparing to leave the club in the summer after the expiration date of his contract.
In an interview with a reputable sports media on Sunday, he refused to reveal whether he is planning to stay or leave at the end of the contract. However, he shared this would not be the end of his head coaching or management career.
Still, it was last night when he revealed for the first time that he intends to carry on with the team in case if is given the chance to. Neville also explained that he did not want to be "just a coach for six months." Then, he expressed his hope that he is to stay with the team beyond his six-month tenure, but he also shared he would have to prove himself to both the fans and the management body of the club.
Valencia CF currently occupies the 10th position in La Liga. The club has managed to win just one out of six games – the match against Barakaldo in the Copa del Rey competition. However, there have been some clear signs of improvement in the club's performance which comes here to prove that Neville is probably able to deal with the team's difficulties and can help it bring improvement. The task of the team returning to the Champions League seems like a huge target up to date, considering that Valencia are a total of 13 points off fourth place.
(Visited 77 times, 1 visits today)