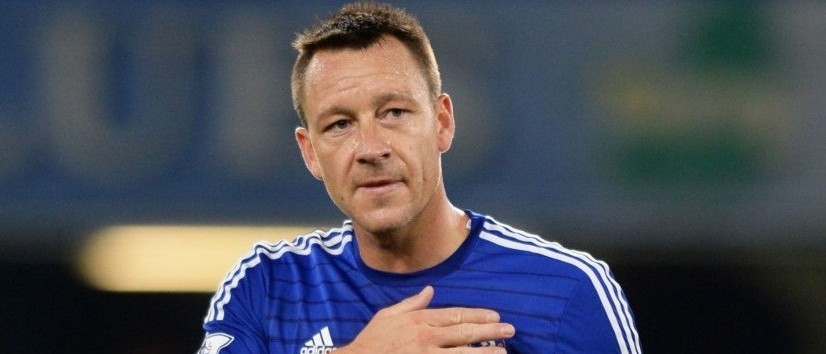 The former defender of Chelsea David Luiz has commented on the current situation of the Premier Club's captain John Terry. The 28-year-old player has said that The Blues had demonstrated disrespect to Terry as they had not offered him a contract extension.
The veteran announced in January 2016 that he would probably not extend his stay at Stamford Bridge at the end of the current campaign. John Terry is currently suffering a hamstring injury, so he is to miss his side's Champions League Round of 16 first-leg game against Paris Saint-Germain on February 16th.
Although The Blues have not offered a new contract to the 35-year-old defender, they have subsequently insisted that there could be a dialogue with John Terry concerning the latter's future at Stamford Bridge. According to David Luiz, the club's captain has done enough in order to be worthy of getting a contract extension.
Luiz, who is currently part of Paris Saint-Germain, said in an interview for a reputable media that Terry was probably the greatest player who has ever been part of Chelsea's squad, so The Blues need to show him more respect. Luiz also commented that Terry had made it clear that he would like to stay at the team, so the Premier League club should not be making him wait for an answer if an extension would be possible, or not.
According to the Paris Saint-Germain defender, this is not the right way for Chelsea to treat one of its greatest players who have played a key role in the club's overall success. In addition, Luiz said that the club's supporters really love Terry, so they would not be happy in case that the captain is left behind with no contract extension.
Luiz is not the only ex player who encouraged Chelsea to offer new contract to John Terry. The former centre-back of the Blues Frank Leboeuf has also expressed his opinion that the club, which currently occupies the 12th position in the Premier League table, should extend the 18-year collaboration of Terry with The Blues, even if the defender would not provide his full playing capacity.
According to Leboeuf, it would be wise for the Blues to reconsider the position of the now-captain, who has been suffering an injury. In addition, Terry has been said he could be helpful not only to young players, but to the club's first team to improve its positions.
The great experience of the defender is considered a major advantage when it comes to bringing in something good for the club. So, in Leboeuf's opinion, Terry still has a future at Chelsea.
(Visited 146 times, 1 visits today)