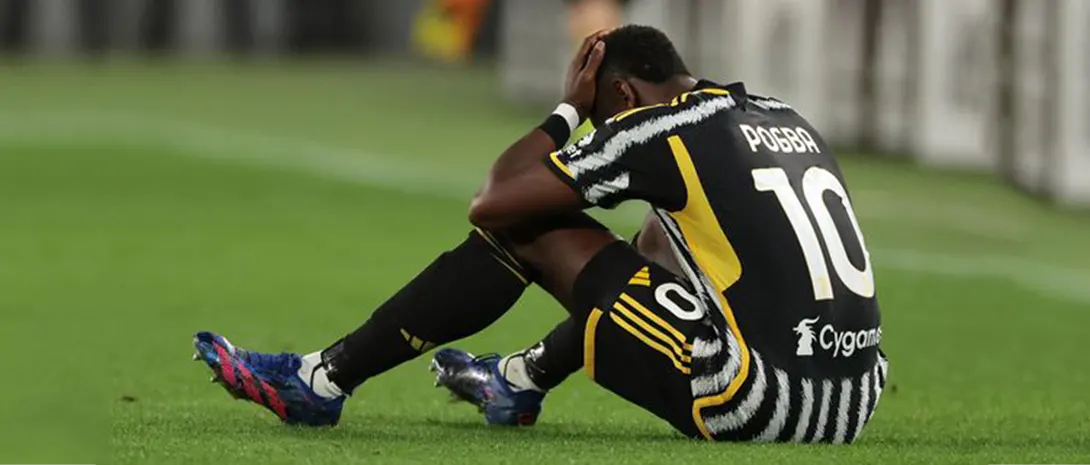 Key Takeaways:
Paul Pogba revealed that he considered retiring from professional football due to an extortion case involving his brother Mathias and childhood friends.
An investigation into an alleged extortion plot against the Juventus and France midfielder was initiated last year, demanding €13 million from him.
In a candid interview with Al Jazeera's Generation Sport, Pogba opened up about the toll such cases can take on mental health and his determination to prove critics wrong.
Extortion Case Weighs Heavily on Pogba
Paul Pogba, the renowned midfielder for Juventus and the French national team, recently shared a deeply personal revelation. He disclosed that he seriously contemplated retiring from professional football due to a distressing extortion case that involved his own brother, Mathias, and childhood friends.
This troubling chapter began last year when allegations emerged of an extortion plot targeting Paul Pogba. The extortionists demanded a substantial sum of €13 million from the accomplished footballer. The ordeal took a significant toll on Pogba's mental well-being, prompting him to reflect on his career and its impact on his life.
"Money changes people. … It can break up a family,"
Pogba candidly remarked in an interview with Al Jazeera's Generation Sport. He expressed the emotional struggle he endured during this period, saying,
"Sometimes I was just by myself thinking: 'I don't want to have money anymore. I just don't want to play anymore. I just want to be with normal people, so they will love me for me — not for the fame, not for the money.' Sometimes it's tough."
Paul Pogba to Al Jazeera on the extortion case involving him and his family…

"Sometimes I thought I don't want money anymore, I don't want to play football anymore. I want to be with normal people, so they will love me for who I am." pic.twitter.com/a9TFeNIjsf

— Footy Accumulators (@FootyAccums) September 11, 2023
Resilience and Determination in the Face of Adversity
In addition to the off-field challenges, Paul Pogba faced a challenging period on the pitch following his return to Juventus after departing from Manchester United. The 30-year-old midfielder grappled with numerous injury setbacks during the previous season, culminating in his withdrawal from France's World Cup squad in Qatar.
Despite these difficulties, Pogba remains resolute in his determination to silence his critics. He emphasized the potential harm that relentless criticism can inflict on players and their passion for the sport.
"I want to make them eat their words,"
he declared.
"I want to show them I'm not weak."
Football, Pogba noted, is a beautiful yet unforgiving domain. The highs and lows can be swift, and the weight of public opinion is ever-present.
"People are waiting for you, saying: 'He's done, his career is finished,'"
he observed.
"You get these comments after scoring goals and winning the World Cup. People forget it. So you have to prove all the time."
When football becomes Art,
ft. PAUL POGBA 🔵⚪️🔴pic.twitter.com/3ADcQNHgO3

— TF 🗣 (@Totalfootyy) September 6, 2023
In conclusion, Paul Pogba's candid reflection serves as a reminder of the mental and emotional challenges that athletes face, even at the highest levels of their profession. His determination to overcome adversity and continue pursuing his passion for football is a testament to his resilience and commitment.
(Visited 13 times, 1 visits today)