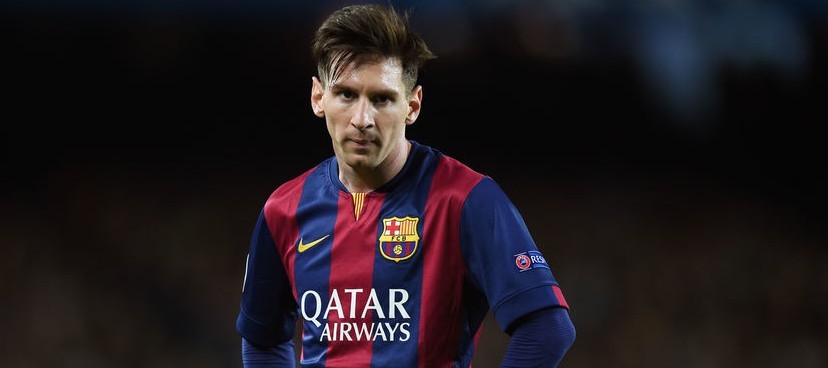 The manager of Argentina national football team Gerardo Martino has shared that Lionel Messi is not expected to take part in the Olympic Games tournament in Rio de Janeiro over the summer. In spite of the fact that Argentinian football team reached the final both at the 2014 World Cup and 2015 Copa America, Messi has not won the silverware with his country. He won a gold medal at the Olympics that took place in Beijing in 2008.
The Argentinians are to be provided with two chances for international success in 2016 because they take part in he Centennial Copa America that is to take place in June. Then, in August, the competition is to be followed by the Olympic football tournament in Brazil.
The 28-year-old Lionel Messi is considered to be eligible to enter the Olympic tournament as one of the three "overage" players that are permitted. However, according to Gerardo Martino, Messi would probably not enter the field despite the fact that his team-mate Neymar is to most likely take part in the competition for Brazil's side.
Apart from being on top of Argentina national team, Martino also managed Barcelona in the 2013/2014 campaign. The manager commented that it would be too much to enter Messi after all he had already done for the team. In addition, the head coach revealed that none of his thoughts on the matter have been shared with Messi so far, but considering the fact the player suffered a knee injury in the autumn of 2015, it would be "common sense" for the squad to remain focused primarily on the Centennial Copa America, since the player would probably take part in the afore-mentioned competition.
Martino shared that everything had been happening too quickly, and the team's priorities had been different in the past. Then, health problems of Messi had appeared, so there had been no talks between the player and the manager of Argentina national football team.
Still, manager Martino revealed that there was still a chance that some of his senior players might be asked to take part in both competitions in the summer of 2016. This, however, could make things even more complicated because the time of the summer's Olympics will correspond to the start of the 2016/2017 European club season.
The Argentinians head coach explained that a great number of his most important players normally arrive at the end of their international tournaments' service, which usually leaves them too tired. According to him, this is one of the main reasons why the team must become more focused on Copa America instead of giving their best in the Olympics.
(Visited 172 times, 1 visits today)