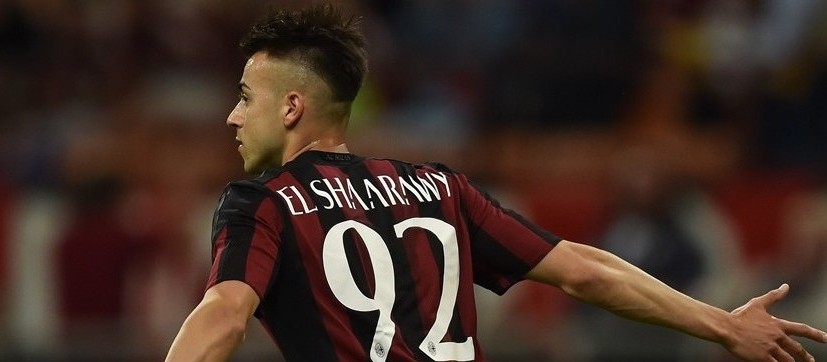 The vice-president of AS Monaco FC – Vadim Vasilyev – has shared that the football club does not consider Stephan El Shaarawy as part of its plans after the forward did not manage to score a goal of a total of 15 appearances in French Ligue 1.
The principality club loaned El Shaarawy over the summer of 2015 from AC Milan after his progress at Milan's San Siro had been hindered by injuries. Three goals were netted by the 23-year-old in European competition over the current campaign, but this did not turn out to be enough for Monaco.
Now Vasilyev confirmed that his side have been having some talks over Shaarawy's leave from the team, by saying the forward is not involved in the future project plans of Monaco's head coach. He also revealed that the club is currently negotiating in order to find a solution for the player, which may not be a comeback in his former team.
The vice-president of Monaco also explained that entering El Shaarawy back at the field had not been planned. Still, Vasilyev described the forward as a "great player with a lot of qualities", and added that they need to find the best solution possible for every one. According to Vasilyev's statement, currently Monaco are having talks with the player's agent and Milan and are hoping to find a new home for the Shaarawy.
Vasilyev's words have been confirmed by the Chief Executive Officer of Milan Adriano Galliani, who said in an interview for a reputable sports media that the club is currently negotiating with Monaco. He also explained that in order for the best possible outcome, all of them need to "sit around a table" and find a suitable solution.
Monaco's vice-president did not deny that the manager of his side Antonio Conte is thinking of Shaarawy's future, which is exactly why they would make everything in order to make sure the forward keeps playing and takes part in Euro 2016. He, however, said that the forward could be transferred to another team, too.
As a matter of fact, the fate of Stephan El Shaarawy seemed inevitable since he failed to find the back of the net over his appearances for Monaco within the Ligue 1 competition, though he managed to score a goal three times in European competition. Now the 23-year-old forward is literally on the verge of moving back to Italy in case that the negotiations between Monaco and Milan turn out to be successful.
(Visited 132 times, 1 visits today)