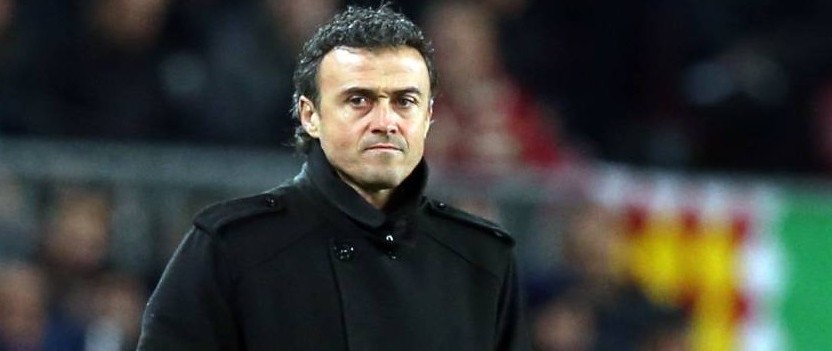 The head coach of Barcelona – Luis Enrique – refused to reveal any of the club's plans regardless of some local media speculations over eventual disagreements between him and the team's board due to plans for the upcoming transfer window in January.
Luis Enrique neither denied nor confirmed the rumours. Over the last several months, Barcelona's head coach has undoubtedly suggested that he would be open to bringing some new faces in the team over the winter transfer window. The manager has also been long thought to be looking forward to be reunited with Nolito, as well as to be eyeing Arda Turan and Aleix Vidal who are expected to become available for signing new contracts soon.
On the other hand, some media speculated that Barcelona do not have enough money in order to match the €19-million release clause of Nolito. This is exactly one of the reasons why the club's board is said to be primarily focused on a cheaper short-term transfer options, such as Luca Toni, Diego Forlan or Miroslav Klose.
At a pre-game conference in Germany, right before the Champions League Group E match against Bayer Leverkusen, the manager was clear about his intentions to keep silence over such matters. He explained that he would prefer to stick to his usual policy and not make internal club discussions public.
Luis Enrique also denied that his decision to make no substitutions in the Saturday's match against Valencia that ended with a 1-1 draw was a message to Barcelona's president Josep Maria Bartomeu. He was categorical that if he had a message to give, he would speak directly with the club's president.
FC Barcelona currently occupies the 1st position in La Liga table. The team has ensured its presence among the last 16 of this year's Champions League by occupying its first place in the group after coming out victorious from its match against Roma. The game took place at the hosts' Camp Nou on November 24th.
The club is to take a trip to Japan for its Club World Cup Semi-final that is scheduled for December 17th. Barcelona's opponent is still to be determined, but it is clear that the club's regular player Gerard Pique and Andres Iniesta will not take part in the game. Still, the team is to depend on its attacking trip Lionel Messi, Luis Suarez and Neymar. There will be three new additions to the squad, including the Barca B's Juan Camara, Wilfrid Kaptoum and Gerard Gumbau.
(Visited 82 times, 1 visits today)