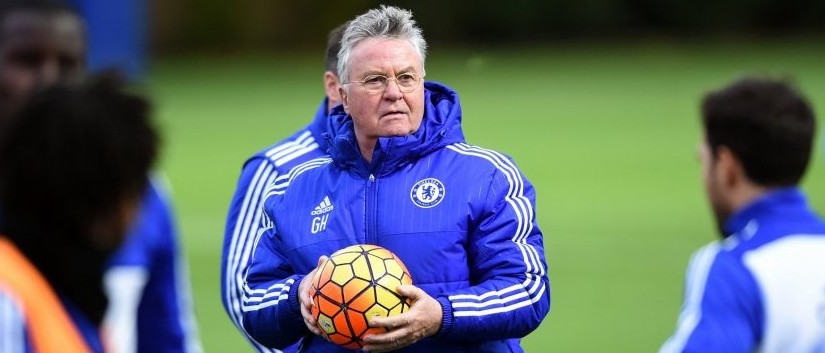 Guus Hiddink, who occupies the managerial position at Chelsea on an interim basis, has shared his belief that his side were forced into battle by their opponents Norwich City. He said that the sloppiness of Chelsea over the first half of the game. Still, after the 2-1 victory of The Blues over Norwich City on March 1st, Hiddink said he is glad to extend his side's unbeaten steak in the Premier League to 11 matches.
Chelsea were given an advantage by the early opener scored by Kenedy in the 39th second. The visitors dominated over the first half of the match and managed to double their lead at the half-time after Diego Costa doubled the lead.
This was the 10th goal of Costa in his last 14 appearances for Chelsea in all competitions.
Norwich City, however, managed to get a grip after the break and were more aggressive over the second half. Their Nathan Redmond scored in the 68th minute and added tension on the field, but Chelsea held on to secure their victory that has helped them rank into the top half of the Premier League table for the first time since August 2015.
Currently, Chelsea occupy the 8th position in the Premier League table and have 39 points on their record, only five points behind Manchester United that is ranked fifth. The victory against Norwich City was the third win in a row for the club in the Premier League. Up to date, the Europa League qualification looks quite a realistic target for the club, especially considering the poor start for Chelsea in December, when the club was put almost in the table's relegation zone.
After the game, manager Hiddink commented on his side, saying that The Blues should have been more consistent over the first half of the match in order to prove their superiority and break the Norwich's initiative after the break. In an interview for a reputable sports media, he insisted that Chelsea were forced to get into battle despite this was not what the club had wanted.
Hiddink also explained that it was his men's sloppiness over the first half which allowed Norwich City become more initiative later. According to the interim head coach, this could have costed a lot to Chelsea, so they need to become more consistent. He was also asked if Costa's goal was offside, but he only said that had not seen it so far.
(Visited 47 times, 1 visits today)