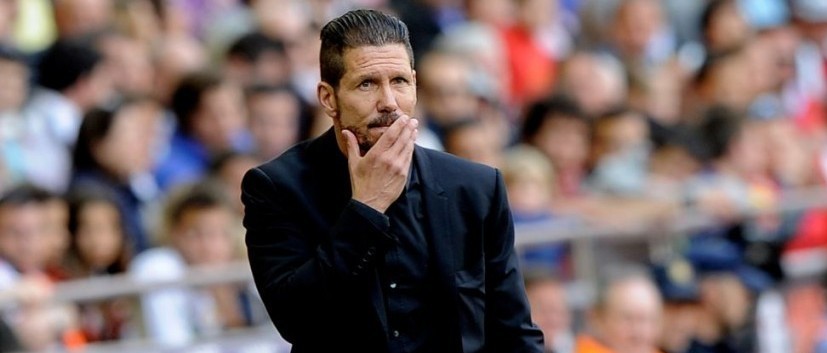 Atletico Madrid's manager Diego Simeone praised his side for fighting the pressure and beating the team of Real Sociedad 3-0 at the Vicente Calderon Stadium on March 1st.
The match against Real Sociedad was the fourth game of Atletico Madrid in a period of 10 days after they managed to beat Real Madrid at the time of their visit to Santiago Bernabeu Stadium. Despite the victory of one of the toughest opponents in La Liga, the squad were put under pressure.
The 3-0 victory over Real Sociedad came after the own goal of Diego Reyes gave them an advantage in the eight minute of the match and their lead was extended by Saul Niguez and Antoine Griezmann after the half-time break.
The head coach of the club Diego Simeone commented on his side's performance in a press conference and said that despite the comfortable 3-0 win, the victory cost Atletico Madrid a huge effort over the last few days primarily due to the fact that they had a match every two to three days. Simeone also said that his men had played well in every department from the very start and creating a lot of chances. The head coach of the team confessed that the second goal provided his side with the chance to be more consistent over the rest of the game and cope better.
He explained that the victory does not mean his men are not tired, as the club had a lot of games in a short period of time. The Argentina-born coach said he was disappointed with the fact that 90th-minute goal of Angel Correa that had been disallowed for offside. He shared his belief that the goal should not have been disallowed and said that his side had really scored four goals.
The team of Atletico Madrid have managed to reach the second position in La Liga table due to a second straight win. Still, their manager remained careful when asked if the club could go further and catch the current leaders Barcelona.
He made a promise that Atletico Madrid would continue to work hard in order to become better, but admitted that it would be difficult for his side to catch the league leaders as Barcelona are not very likely to slip up. The team's boss also praised the 22-year-old forward Luciano Vietto who got back to the squad after being left out for the club's clash with Real Madrid at Santiago Bernabeu.
(Visited 68 times, 1 visits today)