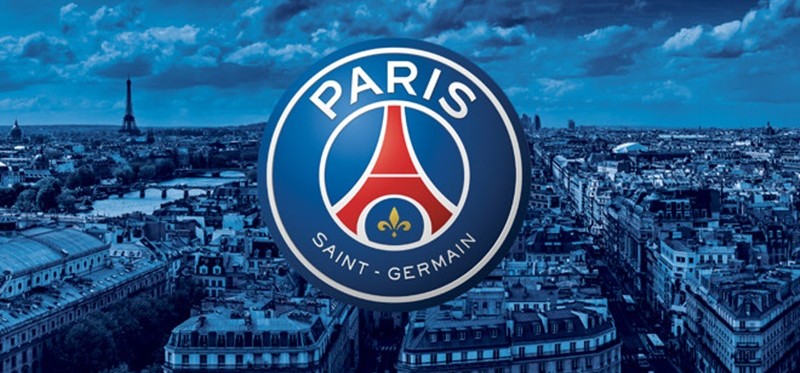 The team of Paris Saint-Germain is to be dressed in commemorative jerseys for their first Ligue 1 fixture against Lorient that is to take place in Saturday. The football club prepares to pay tribute on the people who were killed in the Paris terrorist attacks last Friday.
This will be the first time when the Ligue 1 No.1 team is to appear on the field after at least 129 people died in the horrific attacks on the territory of the French capital. The country's champions will honour the ones who lost their lives by wearing their home shirts that will bear the message "Je suis Paris" underneath the Paris Saint-Germain crest.
The message on the team's jerseys is a special tribute to the Friday victims and resembles the inscription "Je suis Charlie" which was popularised after the terrorist attacks in the office of Charlie Hebdo in Paris at the beginning of 2015. A total of three suicide bombs were let off outside the Stade de France, where the country's national football team was playing against Germany. The explosions could be heart at the stadium over the match.
This is not the first mark of respect demonstrated towards the casualties of the terrorist attacks. On Tuesday, the French national team was back to the pitch against England at Wembley Stadium, where both players and fans sang France national anthem "La Marseillaise" in an emotional pre-game ceremony, followed by a minute's silence. Wreathes were laid on the pitch by Prince William, as well as by the managers of England and France national footbal teams – Roy Hodgson and Didier Deschamps.
Due to safety issues, a number of sporting fixtures were cancelled, but it seems that Ligue 1 domestic calendar will not resume.
The French football league has recently announced that all Ligue 1 games will ho ahead as planned over the weekend. Unfortunately, away supporters, including the fans of Paris Saint-Germain who had hoped to travel to Lorient's stadium – Stade du Moustoir, will not be permitted to attend the match due to security issues.
The French sports minister Patrick Kanner commented on this decision for the global media, saying: "France is standing and I've asked that all the matches, notably the professional matches which attract big crowds, take place this weekend."
The team of Paris Saint-Germain is not expected to return to its home stadium until the match against Troyes that is scheduled for November 28th. It will play against Lorient before facing Malmö in the teams' Champions League match that is to take place on November 25th.
(Visited 103 times, 1 visits today)