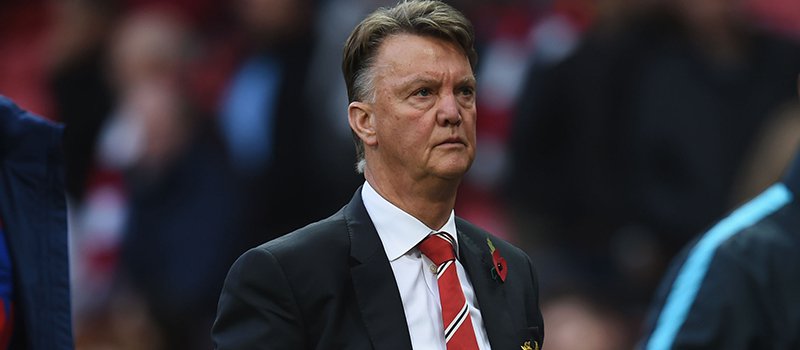 Louis van Gaal, the current manager of Manchester United, has made disturbing revelations that date back to the times when he was in charge of Ajax. He announced that the transfer of Finidi George from Sharks of Port Harcourt to Ajax would not have been materialized if he had not paid from his own pocket.
Although Finidi George is no longer an active player, he used to play a key role in Ajax. His talent has contributed to the Jews' victories and ensured them international recognition. Finidi George played as a winger and registered a total of 85 appearances and 18 goals.
In an interview for a UK media, Van Gaal reminded the community of the times when he was Ajax manager. The club has won the Champions League title and as many as three Eredivisie titles under his guidance.
According to the current Man United manager, Ajax was in a terrible financial condition and basically the club was near bankruptcy. However, it was not a setback for the former manager who "had to look to youth". Van Gaal shared that he had no choice but to give the amount of £3000 and pay for George's transfer.
Van Gaal said that Ajax bought Jari Litmanen for the sum of £10,000 and then Marc Overmars joined the Dutch club. As for Finidi George, his arrival at the Amsterdam Arena would not be possible if it was not for Van Gaal's generosity.
However, Van Gaal also said that the names Ajax fans would never forget are those of Kluivert, Reiziger and Seedorf and added that a great number of Ajax victories should be attributed to the attacking football.
Van Gaal's announcement came in response to the critics he got from Scholes. According to the Man United legend, the contemporary Man United team would not be a good fit for him as the manager does not encourage the footballers to play "attractive football".
According to the former United midfielder, the Dutchman "has a problem with creative players". However, Van Gaal strongly disapproved of Scholes' statement and reminded that Ajax owes its great victories namely to its attacking football.
Van Gaal also commented on the fact that the Netherlands failed to secure a place at Euro 2016. He was quoted as saying that currently, the majority of people define the Dutch school as a rubbish.
(Visited 135 times, 1 visits today)