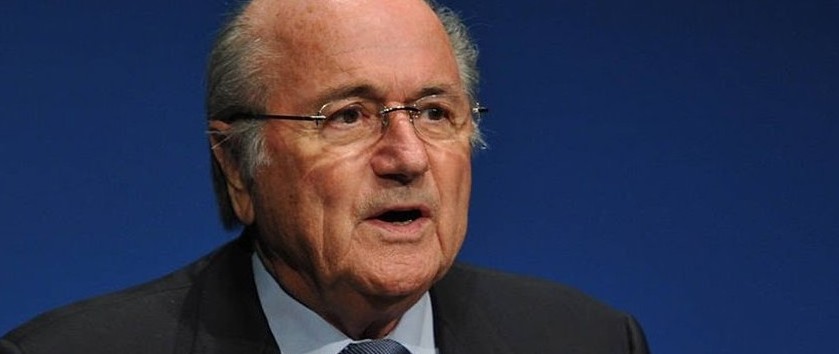 The Swiss justice ministry has announced that bank accounts containing millions of Swiss francs belonging to the world soccer's governing body FIFA have been frozen. The ministry also revealed that according to U.S. officials, the frozen accounts may have been used for transferring "corruption money".
As shared in a special report for the media, the overall amount frozen is estimated at a sum between 50 and 100 million Swiss francs ($50.1-$100.2 million). Switzerland had been asked by the U.S. to freeze about 50 bank accounts in 10 local banks in correspondence with the extensive corruption inquiries in the highest levels of world football organisation.
At the same time, the FIFA President Sepp Blatter, who got suspended on corruption allegations earlier in 2015, has appeared before the organisation's ethics committee.
The largest scandal in the entire history of FIFA broke at the end of May this year, when seven senior executives of the organisation got arrested on suspicions in corruption and financial mismanagement. Charges have been pressed to 14 ex and current football executives, who have received bribes totalling $150 million over a period of 24 years.
The ethics investigation against Sepp Blatter was launched after a Swiss attorney general's decision to start an investigation over some criminal proceedings related to an amount of a payment received by the European soccer chief Michel Platini in 2011. The payment is said to amount to a total of $2 million. Both Blatter and Platini, however, deny to have done anything wrong.
Still, both of them were imposed a 90-day ban at the beginning of October 2015, after their names got implicated in the corruption scandal mentioned above.
Blatter was re-elected as president of the organisation for the fifth time at the last FIFA congress that took place on May 29th. Only three days later, he was forced to turn down the post.
Now he is is expected to depart from FIFA on February 26th 2016 after the election of his successor. He arrived at the headquarters of FIFA's governing body in Zurich along with his lawyers. Over the hearing in front of the four-judge committee he pleaded innocent on corruption allegations. A ruling is expected to be made over the upcoming week.
It is really ironic that Blatter was forced to appear before the committee that he himself provided with the powers of being more independent and stronger in 2012. Now, three years later, he argues that the body is not entitled with the power to remove an elected president.
(Visited 78 times, 1 visits today)