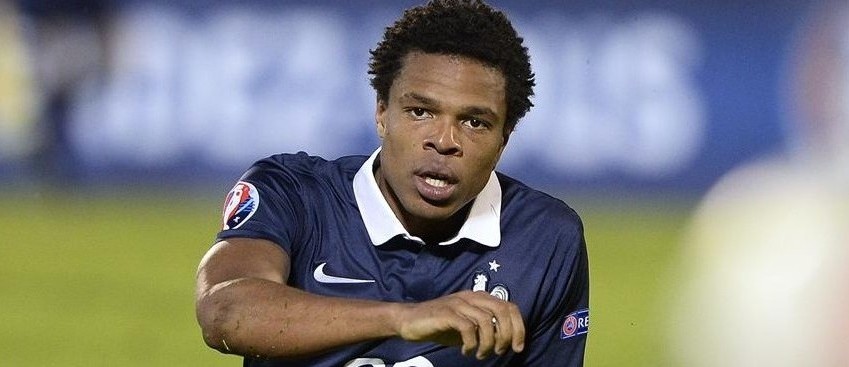 The manager of St Etienne Christophe Galtier has confirmed that the French team is interested in signing a contract with Chelsea's Loic Remy. Galtier also revealed that the club is closely monitoring the player's situation, not to mention the fact that it is looking for a worthy replacement of Robert Beric, who got sidelined due to a knee injury.
The 28-year-old forward, who was previously part of Marseille, has appeared only 13 times dressed in the Premier League team's outfit in all competitions over the current campaign. This was one of the reasons why the head coach of the English club Jose Mourinho fell under a lot of pressure and public criticism for his first-choice striker Diego Costa.
Loic Remy netted his first goal in the current Premier League campaign in Chelsea's match against Leicester City this Monday. This, however, could not save the day for the club and the Premier League No.16 team suffered a ninth league defeat in a total of 16 matches so far over the season.
The striker has been recently related to be an eventual transfer target for other teams such as Crystal Palace, Lille and Newcastle, too. According to media reports, the afore-mentioned clubs are also interested in getting Remy on loan over the winter window.
St Etienne's head coach was asked whether he sees the striker as a potential target over the January transfer window. He then confirmed that his side, which currently occupies the 7th position in Ligue 1, is definitely interested in Remy. He also explained that the player's profile is undoubtedly interesting.
Christophe Galtier shared that the French team plans to try getting Remy on loan from Chelsea, confirming he "is indeed on the list". He also said that St Etienne needs to first take care of part of the player's salary before making any inquiries. Unfortunately, he added that he is not sure such a transfer would be possible right now.
According to St Etienne's manager, Remy is a great player who is engaged in a big club but is not provided with enough playing time. That is exactly why the French team's head coach believes that the striker would prefer joining the ranks of his side, and what is more, he would perform well given more field to demonstrate his skills.
In addition, Galtier firmly believes that such a policy towards Remy would definitely attact the attention of the national team manager for the Euros, which would be another great advantage for the striker. He also gave an example with two similar cases related to Benoit Tremoulinas and Josuha Guilavogui, who were send back in the came after joining the ranks of St Etienne on loan.
(Visited 129 times, 1 visits today)