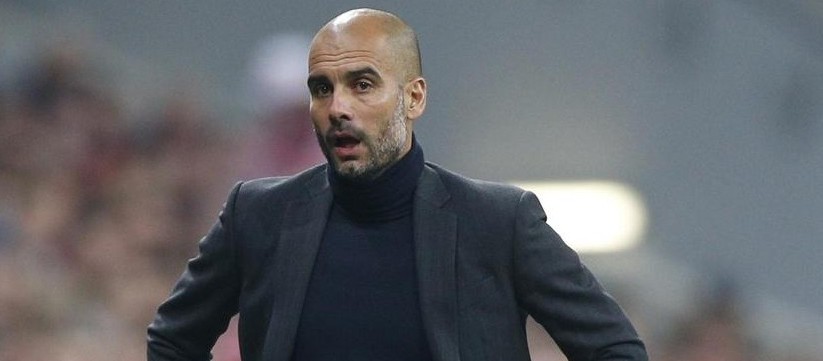 According to Frank Wormuth, who has been the Chief of the German Football Association's coach training facilities since 2007, Bayern Munich manager Pep Guardiola should take charge of "an average fifth-division side" instead of joining a Premier League team in order to really prove his qualities.
Guardiola had been described as "an outstanding coach" by Frank Wormuth, who also added that all future Bundesliga coaches need to take part in his coaching course. Currently, the football coaching licence granted by the DFB, is considered as equally significant as the UEFA Pro Licence.
Despite the great evaluation given to Guardiola, Wormuth said that the Spaniard's success first with Barcelona and then with Bayern Munich had not been a proof good enough that he was the world's best coach.
The coaching career of Guardiola started in 2007/2008 when he was served at Barcelona B team. He managed to get promoted from Spain's fourth tier before starting a greatly successful endeavour with the senior side, which lasted four years and was marked by winning a total of 14 trophies, including three La Liga titles and two Champions League titles.
After moving to Bayern Munich, the manager has so far won a series of trophies, including one DFB Pokal and two Bundesliga titles. His three-year contract is to expire in the summer of 2016, after which he is expected to start searching for a new challenge in the Premier League.
Several high-class English teams such as Manchester United, Manchester City, Arsenal and Chelsea have been linked with Guardiola's name, since they have all been reported to be interested in the current Bayern Munich manager. Even one of the titans in La Liga competition – Real Madrid – have been reported to have made a request to the Spaniard in order to check out his interest.
Then both the German and the international sports media reported the Guardiola decision to leave Bayern Munich and seek for new challenges in some of the greatest European clubs this summer, Wormuth commented, saying that so far Guardiola had coached fantastic teams only. According to Wormuth, a much better proof of the Spaniard's greatness as a manager would be coaching a fifth-division side.
Wormuth explained that up to date, there are real "tactical wizards" in the third league and an entire plethora of good coaches "who put in great performances" with players of lesser quality than Guardiola is used to.
However, the latter have been long praised in Germany thanks to the constant development in his tactics, excellent starting formations and game management. Of course, there have been also a lot of criticism towards Guardiola, especially due to the defensive tactics he uses.
(Visited 132 times, 1 visits today)