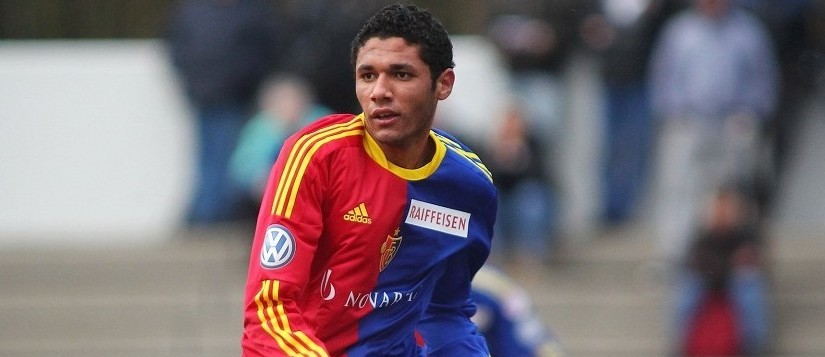 Arsenal's manager Arsene Wenger has confirmed that his side have managed to finalise a deal for Basel's Mohamed Elneny. According to the head coach's statement, the 23-year-old midfielder could be available for the Premier League club's match against Stoke City that is to take place on January 17th.
After the 3-3 draw with Liverpool on Wednesday, Wenger has revealed that the midfielder, who is also part of Egypt national football team, had already joined the team of Arsenal but it was still left to see if he could qualify for the Sunday's game.
Mohamed Elneny had appeared nearly 100 times for the team of Basel at the time when the latter have managed to win the Swiss Super League title in three years in a row. The player's performances in Europe have been regarded as more than impressive, considering the fact he starred in his side's victories against Premier League grands such as Liverpool, Chelsea and Tottenham.
The interest of Arsene Wenger in the midfielder has been known for quite some time, which explains the rumours of the transfer that have been roaming in the sports media recently.
As a matter of fact, Elneny completed his medical examination last week and was only waiting for an international clearance before being able to join up with his new team. The deal between the former Basel midfielder and the Premier League club had been delayed by paper work due to the fact that the competent authorities needed to approve Mohamed Elneny's both visa and work permit in order for him to be allowed to play.
There were some media reports on Wednesday that the 23-year-old player was in London in order to finalise the transfer that can rise to between £5 and £7 million. The deal was expected to be officially presented on Thursday.
The transfer of Elneny in Arsenal is the English club's first signing over the January transfer window. The midfielder is expected to provide cover for the team's Francis Coquelin, who is suffering an injury. Apart from becoming a key player in holding midfield for Arsenal, Elneny is also regarded as the only senior player who is to sign with the club over the January transfer window.
No more transfers are expected at the Emirates Stadium over the January transfer window, regardless of the fact that the team's right back Mathieu Debuchy was rumoured he could leave the club after asking manager Wenger for a move.
Currently, Arsenal still occupies the first position in the Premier League table, but level on points with the runner-up Leicester after the Anfield draw. A three-point gap divides them from Manchester City, who is third in the ranking up to date.
(Visited 107 times, 1 visits today)