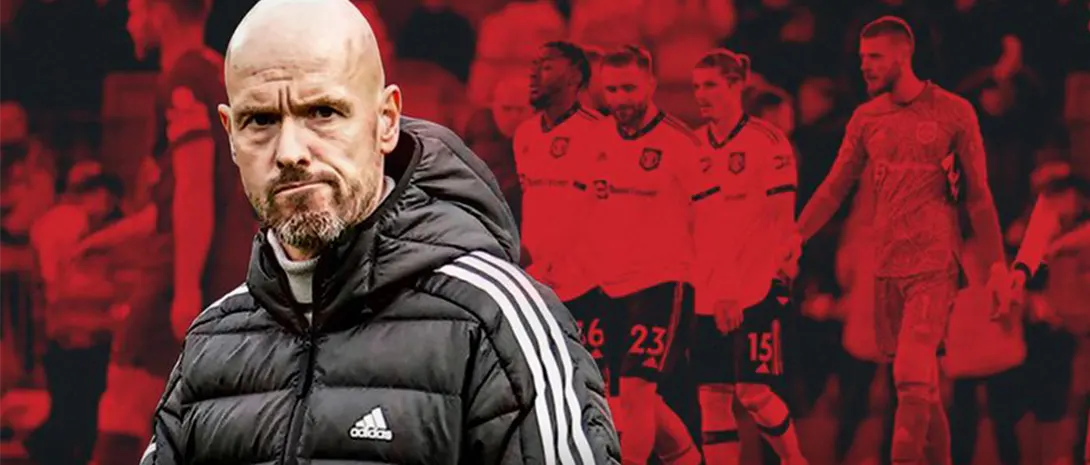 Key Takeaways:
Manchester United faces a challenging season, with multiple issues on and off the pitch.
The Glazers' ownership is marked by uncertainty, affecting the club's operations.
Standing by manager Erik ten Hag is advocated to provide stability.
Developing young talent like Rasmus Hojlund is crucial.
The midfield setup and team balance require improvement.
Emphasizing pride in defending is essential to address a soft underbelly in the team.
The start of the season for Manchester United has been far from ideal, prompting discussions on how to steer the club back on course. Here, we delve into five potential solutions to the challenges facing the team.
Sell the Club: A Need for Ownership Change
A prominent concern at Manchester United is the ongoing ownership situation, primarily involving Joel and Avram Glazer. Despite hopes of a takeover, the club remains under Glazer rule, causing uncertainty and affecting various aspects of the club's operations.
Manchester United need new owners not a new manager. Erik ten Hag was being responsible when subbing Rasmus Hojlund. Ten Hag's not perfect but United need more like him taking responsibility and demanding higher standards. #MUFC @TimesSport https://t.co/jRYcO3PPf5

— Henry Winter (@henrywinter) September 19, 2023
The Glazers' ownership history has raised questions about their commitment and leadership, notably in times of crisis. The need for a change in ownership is widely acknowledged by fans and potential investors, including the Qatari consortium and Sir Jim Ratcliffe.
Steadfast Support for the Manager
In the face of challenging circumstances, standing by manager Erik ten Hag is proposed as a strategy for stability. While recent seasons have seen several managerial changes, the root issues extend beyond the dugout.
Manchester United currently have NINE players dealing with injuries 😳

Aaron Wan-Bissaka is the latest to pick up an injury and has been ruled out for "several weeks" 🤕 pic.twitter.com/umg7S1v7cT

— ESPN FC (@ESPNFC) September 18, 2023
A look at successful examples like Arsenal, which retained Mikel Arteta despite fan pressure, suggests that continuity in leadership could yield better long-term results for Manchester United.
Fostering Young Talent: Rasmus Hojlund's Promise
Amidst the club's struggles, the emergence of Rasmus Hojlund as a promising talent wearing the iconic number 11 jersey provides a glimmer of hope. Hojlund's brief but impactful contributions have endeared him to supporters.
We will Rise Again #GGMU pic.twitter.com/xyhQTlCydt

— Rasmus Højlund (UTD) (@RasmusHojlund__) September 17, 2023
Efforts must focus on nurturing Hojlund's potential and integrating him fully into the squad, recognizing that he represents a significant forward option in the absence of clear alternatives.
Optimizing Midfield and Team Balance
The midfield area has been a source of concern since the season opener against Wolves. Tinkering with formations and roles, particularly accommodating Mason Mount and Bruno Fernandes in advanced positions, disrupted the team's balance.
Finding the right midfield configuration is essential for stability and control in matches. The absence of natural width and the potential inclusion of young wingers like Alejandro Garnacho and Facundo Pellistri could bring added dimension to the squad.
Reinstating Defensive Pride
Manchester United must rekindle a sense of pride in defending, recalling moments of resilience and determination from past seasons. Recent matches have witnessed a noticeable contrast in players' reactions to conceding goals, highlighting the need for a change in attitude.
🚨 The feeling among people close to Manchester United is that Erik ten Hag is not the problem.

Extra-sporting matters, injuries and the sales process are what pose problems for the day-to-day work.

(Source: @FabrizioRomano) pic.twitter.com/SKiMaoXvtf

— Transfer News Live (@DeadlineDayLive) September 19, 2023
Coach Erik ten Hag faces the challenge of instilling a positive mindset and accountability among players, reversing the trend of conceding avoidable goals. Defensive solidity is imperative, particularly in away fixtures where the team's record demands improvement.
(Visited 6 times, 1 visits today)