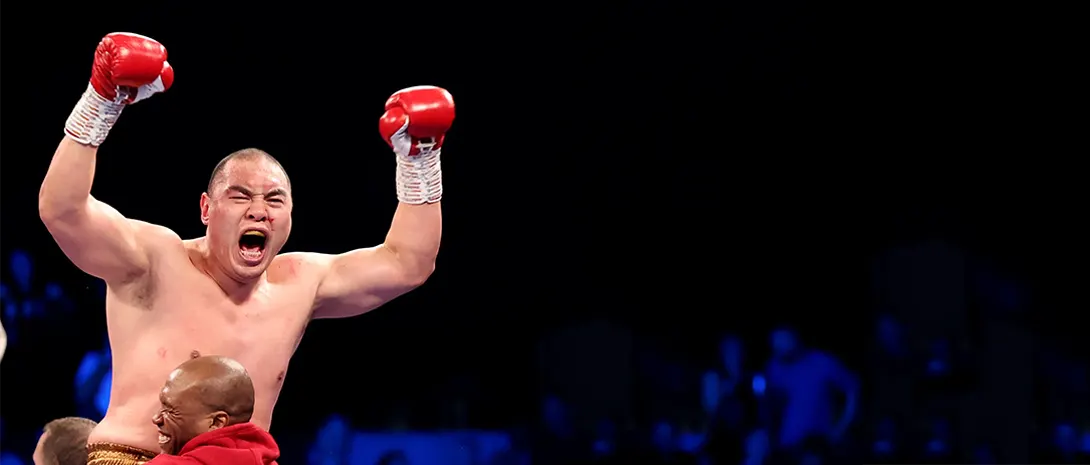 Key Takeaways:
Zhilei Zhang's co-manager, Terry Lane, discusses Zhang's future plans.
Zhang aims to secure a victory in the Joe Joyce rematch.
If Zhang wins, Tyson Fury is the desired next opponent.
In a recent interview, Terry Lane, co-manager of Chinese heavyweight contender Zhilei Zhang, hinted at their aspirations post-rematch against Joe Joyce, emphasizing the potential showdown with WBC world champion Tyson Fury.
The Rematch Looms
Zhang made headlines in April when he handed Joyce his first career defeat with a dominant sixth-round stoppage. Zhang's powerful left hand inflicted significant damage to Joyce's right eye, ultimately leading to the ringside physician waving off the fight.
Now, Joyce has activated an immediate rematch clause, setting the stage for a highly anticipated second bout this Saturday at The AO Arena in London.
25 WINS! 👏
20 KO'S! 💥

Will We See Another Stoppage From Zhilei Zhang This Weekend? 👀 #ZhangJoyce2 #boxing 🥊 pic.twitter.com/7pv1u1oLds

— Eat Sleep Boxing Repeat (@ESBRBoxing) September 18, 2023
A Game-Changing Victory
Lane believes that a victory for Zhang in the upcoming rematch could significantly impact the heavyweight division's landscape. He stated,
"If Zhilei wins on Saturday, it will truly set him apart in the heavyweight division. We'll have the likes of Fury, Usyk, and Zhang at the top, with everyone else trailing far behind."
Targeting Tyson Fury
Should Zhang emerge victorious, the primary target on their radar is none other than Tyson Fury. However, Lane acknowledges that the path forward will depend on various factors, including matchmaking decisions. He characterized the heavyweight division as a continuous game of "musical chairs."
Contractual Obligations
Notably, there were prior discussions about arranging a fight between Fury and Zhang, but these negotiations were derailed when Joyce invoked his contractual right to a rematch. Zhang expressed his initial disappointment, revealing,
"I was very close to finalizing the Tyson Fury fight just before Joe activated the rematch clause. However, it was a contractual obligation to secure the rematch that led us there. So, I'll honor what's right, which is the rematch."
Fury's Next Challenge
Meanwhile, Tyson Fury is gearing up for his upcoming non-title boxing match against former UFC heavyweight champion Francis Ngannou, scheduled for October 28 in Saudi Arabia.
If Francis Ngannou doesn't decimate Tyson Fury in the first 4 rounds, he will definitely lose the fight.

He has 4 rounds to do all the harm he can to Tyson Fury. pic.twitter.com/uop9ePsUvn

— Uncle Charles (@UncleCCA) September 12, 2023
(Visited 8 times, 1 visits today)