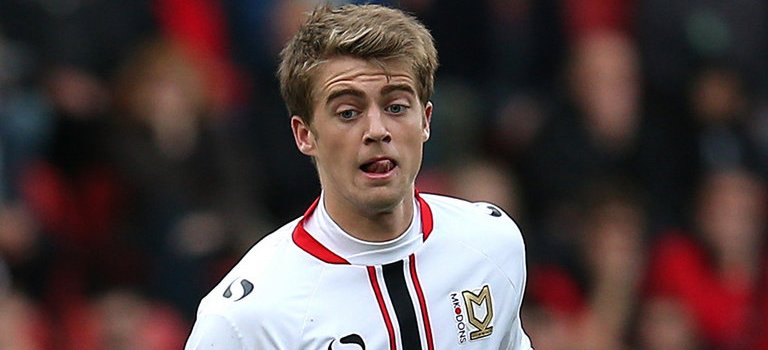 Patrick Bamford, Chelsea's striker, has decided to return to Stamford Bridge. He was on loan to Crystal Palace where he was supposed to spend the season. The English Premier League rising star revealed that he was frustrated by the lack of action under Alan Pardew's guidance. The latter factor determined his final decision to end his season-long loan spell prematurely.
The 22-year-old striker took part in the derby between Crystal Palace and Swansea yesterday and missed an excellent opportunity to score for the Eagles.
The manager of Crystal Palace, Alan Pardew, commented on Bamford's stay at Selhurst Park but he did not give a precise answer as to whether he was going to return to Stamford Bridge during the January transfer window. Yet, he confirmed that he was going to discuss the matter with Chelsea.
Right after yesterday's derby, Bamford himself revealed that this was the last time he was playing for Crystal Palace and added that overall he has had a terrible experience.
He was quoted as saying that the last thing a player wanted was to ride the bench instead of being given the chance to take part in important clashes. Bamford also said that he was not provided with a sensible explanation related to the lack of playing time. The striker added that polishing his skills was of paramount priority but he had no opportunity to "take his development into course".
Bamford admitted that on this occasion, he might be a bit narrow-minded but added that scoring goals was striker's main objective. However, the other Palace strikers were not scoring and he had not get a chance to put his skills into practice, which made him conclude that his stay at Selhurst Park was not beneficial for his development.
Bamford became widely recognized as a top goalscorer during his stay at Derby and Middlesbrough. According to the information that has been revealed so far, the striker was not considering a departure from the Premier League but he would not turn down an opportunity for a temporary switch.
He admitted that he was currently making an evaluation of all possible options and believes he can be a great asset for the clubs that have eyed him. However, he did not underestimate the importance of the regular play and reluctantly confessed that it was more difficult for a player to perform well if he is given a 20-minute play from time to time.
Bamford's departure from Selhurst Park seems imminent. The striker is going to return to Chelsea and seek new opportunities meanwhile.
(Visited 80 times, 1 visits today)