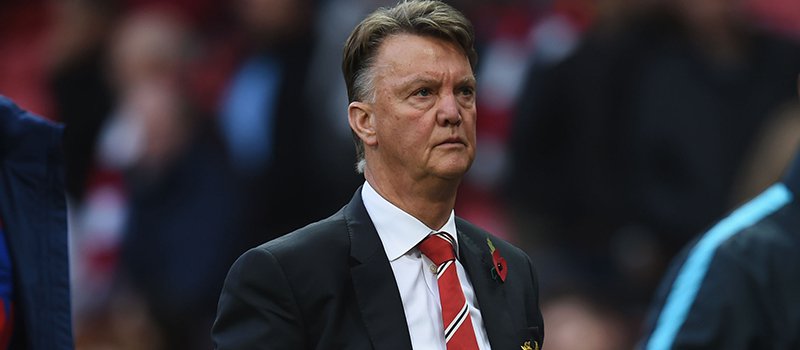 Louis van Gaal announced that he was not going to resign although his team was held to a goalless draw against Chelsea yesterday. This was the fourth loss in a row for the Red Devils but their fans were delighted by the attacking football players demonstrated during the first half of the derby.
Manchester United fans feel disappointed with the performance of their favourite team this season. The Red Devils are currently occupying the sixth place in the Premier League standings and registered eight losses in all competitions. According to fans and football analysts', this is the worst season of Manchester United since the 1990s.
Although Man United did not manage to score against Chelsea Juan Mata and Anthony Martial performed really well, which gave Van Gaal the confidence to say that players' performance was reason enough for him to stay at Old Trafford.
The overall unsatisfactory performance of Man United created a lot of rumours concerning Van Gaal's position. Last week, he walked out of a news conference after accusing media of creating speculations that tarnish his reputation as a manager.
Meanwhile, his men lost against Stoke City and right before Monday's game, United scarves with the face of the recently sacked Chelsea manager Jose Mourinho were unofficially sold outside Old Trafford. Some Man United fans made it clear that they prefer Mourinho over Van Gaal.
However, the Dutchman said he relies on the support of the club and his players. He also added that the main reason for the crisis was the environment and accused media of trying to make it even more significant than it actually was. Val Gaal said he as well as United players were absolutely prepared to fight and they have board's backing.
Yet, keeping in mind team's performance, Van Gaal admitted that he was not "immune from the sack" and draw Jose Mourinho's departure from Stamford Bridge as an example.
The Dutchman said that there was nothing he could do in case Man United's board decides to find him a substitute but regardless of all speculations, he did not seem too concerned about his position. Van Gaal added that he would continue working with his players and pointed that they were giving their best under his guidance. He also confirmed that he intends to strengthen his squad during the January transfer window.
(Visited 125 times, 1 visits today)