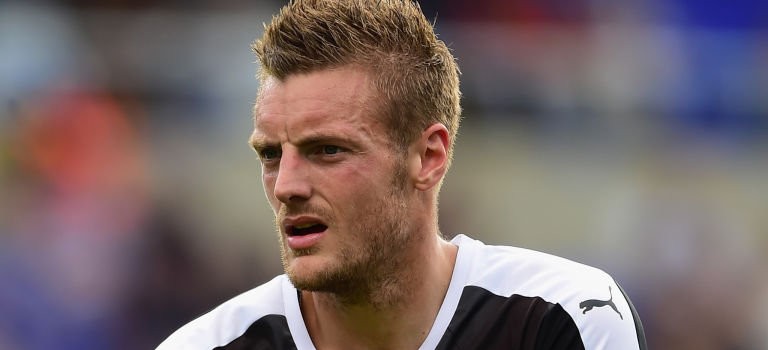 Louis Van Gaal, Manchester United manager, admitted that Jamie Vardy poses a huge threat to United's victory over Leicester City. The match is to take place on Saturday at King Power Stadium.
Currently, the Red Devils have a total of 27 points and the difference between them and the leader Leicester City is just one point.
As for Vardy, Van Gaal's worries are not groundless given his excellent performance, especially, in the last ten matches. Vardy has scored in ten matches in a row and now, his achievement equals the record of Ruud van Nistelroy.
United manager commented on the upcoming derby against the Foxes and said that the Red Devils have been regarding Vardy as a "nasty" player since the last match on King Power Stadium when he managed to score and won a penalty for his team. As a result, Leicester achieved a 5-3 victory over United. Van Gaal drew a parallel between Vardy and Dennis Bergkamp and concluded that such a milestone can hardly be achieved.
Claudio Ranieri, Leicester City manager, has already expressed his full support for Vardy. Ranieri was quoted as saying that Vardy's teammates were going to help him and encouraged him to respond to the pressure.
In point of fact, Manchester City have the chance to regain the first place in the Premier League standings even before the derby between Leicester and United. However, Van Gaal is well-aware of the other possibility that the Foxes can retain their first position.
Van Gaal added that it was normal for this kind of club to lead the table but at the end, the competition usually got more serious, although he considered the difference between the Premier League clubs not so high.
As for Manchester United, the club is being criticized because of the approach of Van Gaal. The manager was accused of implementing a safe style of playing, which came as a disappointment to fans. The Dutchman admitted that it was important to make fans happy, but the right technique for defeating rivals was equally important.
Ranieri also commented on the accusations against Van Gaal and said that according to him, United manager will "get it right". Ranieri added that Van Gaal used to be in charge of prestigious clubs and he even watched the training sessions of his men when he was Ajax manager. Ranieri also revealed that he had a big respect for the current United coach. Leicester manager concluded that slowly but surely Van Gaal's squad was getting better and they currently have a fantastic defensive line.
(Visited 89 times, 1 visits today)