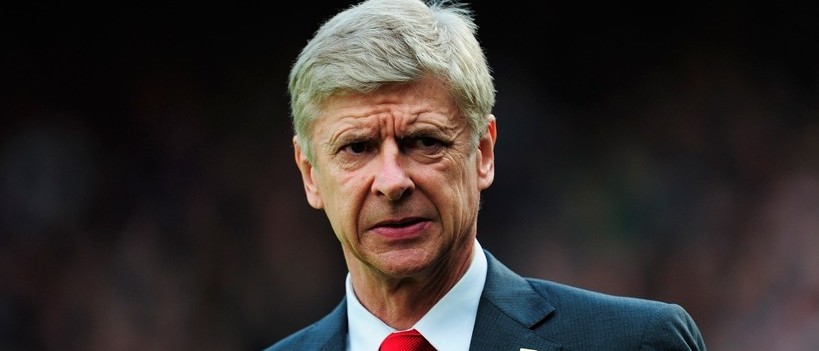 After his side's 2-0 loss to Barcelona in the first leg of Champions League's Round of 16, the manager of Arsenal Arsene Wenger said that the Spanish No.1 club are "95% through" to the competition's quarter-finals. The head coach blamed his team for not taking the game seriously enough and for their naivety that led to a home defeat.
The Gunners did not manage to score after midfielder Alex Oxlade-Chamberlain and forward Olivier Giroud missed chances before the opener for Barcelona. The Premier League club's manager confessed that the way his side finished their chances is a problem. He also said that the club did not do well over the final third of the match. The head coach also explained that the English team do not want to go to further Champions League's stages and not have any chance.
Wenger shared his regrets that Barcelona scored first despite that at the beginning it seemed like his side had dominated the game. The manager said that Arsenal were "disciplined defensively", but the squad have no excuse for the first goal. Wenger also confessed that Barcelona are better than his side, but also shared his belief that the Premier League club could have won the game in case that they had kept the discipline until the end of the match.
The truth is that in case The Gunners do not manage to overturn the chances in their second leg against Barcelona at the Nou Camp Stadium on March 16th, they will be eliminated at the last-16 stage of the competition for sixth consecutive time.
The first goal of Barcelona was scored by the five-time bearer of Ballon d'Or Lionel Messi after Luis Suarez and Neymar joined forces to set up the goal for him. The second goal was also produced by Messi as a penalty after he was fouled by Arsenal's Mathieu Flamini.
In addition, Arsenal were not as technically precise as they should have. The manager shared that the impatience of the squad in the build-up resulted in them losing balls that they do not usually lose. The 29-year-old forward Olivier Giround struggled to make an impact in the attacking-line, along with his team-mates Mesut Ozil, Oxlade-Chamberlain and Alexis Sanchez.
The pain for Arsenal was even bigger as Messi and company humiliated them at the Emirates Stadium. Considering the fact the Premier League team failed to come out victorious at home, it would be even harder for them to face Barcelona at the Nou Camp Stadium on March 16th.
(Visited 76 times, 1 visits today)