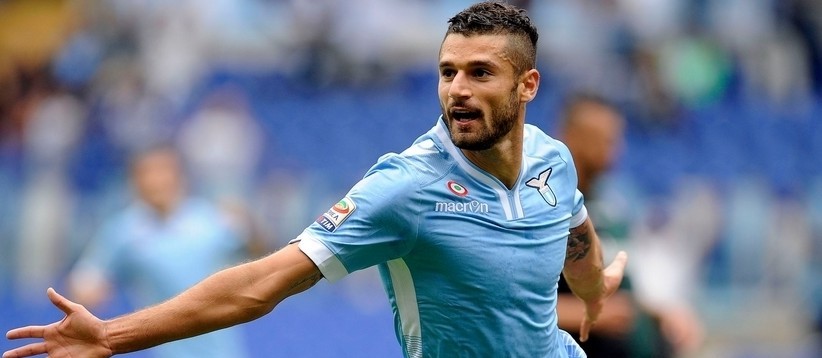 Inter Milan headed Serie A table right before the Christmas break, but their head-start before the runner-up in the competition is minor, following a 2-1 defeat to Lazio.
An insignificant gap of one point separates Inter Milan from the 2nd and 3rd position in the table. Roberto Mancini's side could have opened a four-point gap on the runner-ups in case they had managed to beat Lazio on Sunday night, but they suffered a defeat instead.
The scoring has been opened in the 5th minute by 28-year-old Antonio Candreva who made sure that Inter Milan would be forced to enter an uphill battle. Despite the fact that Mauro Icardy made the result even, Lazio managed to come out victorious of the match that ended with a 2-1 defeat for Inter Milan.
Still, the first part of the game was quite uneventful, despite the quick opening goal. Candreva was very active and even got a chance to double his club's advantage, but did not succeed.
Inter Milan, however, also produced an intense and meaningful attack shortly after the 60th minute of the game, and finally succeeded in netting a goal thanks to Mauro Icardi leaded his side's attack.
Both teams ended the game with a total of 10 men, while the tension reached its peak over the final ten minutes. Antonio Candreva, who plays as a midfielder, then missed a penalty because Samir Handanovic had saved his initial sport kick, but managed to pull himself together and score the winner from the rebound.
Inter Milan, however, lost any hopes of getting back into the match, especially when Felipe Melo picked up a red card in the 97th minute of the match after a foul. As already mentioned, the last 10 minutes of the match were quite intense, following the red card of Melo and a second yellow card for Lazio's Sergej Milinkovic-Savic.
Thanks to the great performance in the Sunday's game Lazio could head to the winter break with a cause to be happy, since it managed to reach its first victory within the national Serie A in eight consecutive matches. On the other hand, Inter has every right to be scared of losing its leadership. The current Serie A leader is only a point ahead of the second team in the competition.
In addition, the team can now start looking forward to the January transfer window in an attempt to bolster its ranks before the second part of the season begins.
(Visited 85 times, 1 visits today)