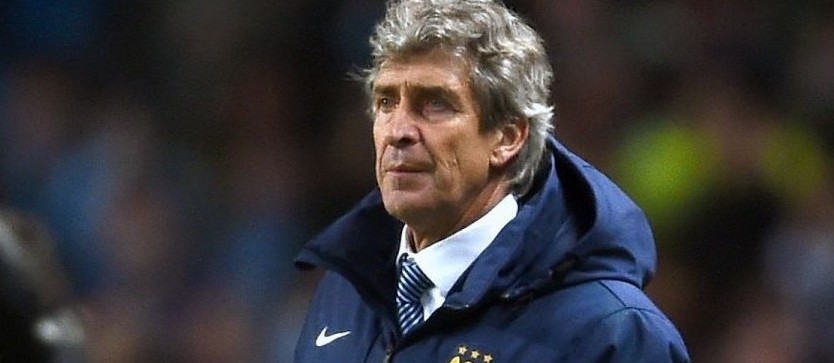 Manuel Pellegrini denies that he fears about his future at Manchester City after the end of the season. Pellegrini has shared that he is not concerned whether he would lose his job of the club's head coach even if his side manage to win the Premier League title for the second time in a period of three years.
Still, he insisted that he feels no extra pressure regardless of Pep Guardiola's announcement that he intends to leave Bayern Munich after his contract expires in the summer of 2016. This is considered a great threat to Pellegrini, especially when taking into account the fact that rumours link Guardiola with taking over the position of Manchester City manager as Pellegrini's successor.
The speculations that Manchester City will prefer to appoint Guardiola as head coach in the summer became even more intense yesterday, when the now-coach of Bayern Munich confirmed he is to leave his side at the time of his contract expiration date.
On the other hand, Pellegrini himself has been rumoured as a long-term successor to Jose Mourinho at Chelsea. It seems that the owner of the Premier League No.15 football club Roman Abramovich sees Pellegrini as a worthy successor to Mourinho. It is true that the ex Netherlands manager Guus Hiddink has been appointed as head coach of Chelsea until the end of 2015/2016 campaign, but Abramovich is most likely to prefer Pellegrini next summer.
Pellegrini could probably be hired at Stamford Bridge without the team being forced to pay a compensation to Manchester City. The manager's reputation of enjoying more offensive play is what is considered to appeal to Abramovich after Chelsea's poor performance over the last season.
The 62-year-old Manuel Pellegrini has also been backed by the players of Manchester City. The club's playmaker David Silva has emphasized on the fact that he and his team-mates are "very happy" with Pellegrini on top of the team. He also shared that the team is focused on the present.
According to Silva, players will not be affected by the intense rumours that Guardiola will succeed the now-coach of the team and insisted that they do not look at "what is going to happen in the summer."
Manchester City managed to win the Premier League title as well as the Capital One Cup under Pellegrini in 2014. Currently, the club occupies the 3rd position in the Premier League table. Its Monday game against the team of Arsenal could turn out to be crucial to the title race, which makes the match very important for both Manchester City and its opponent.
(Visited 64 times, 1 visits today)