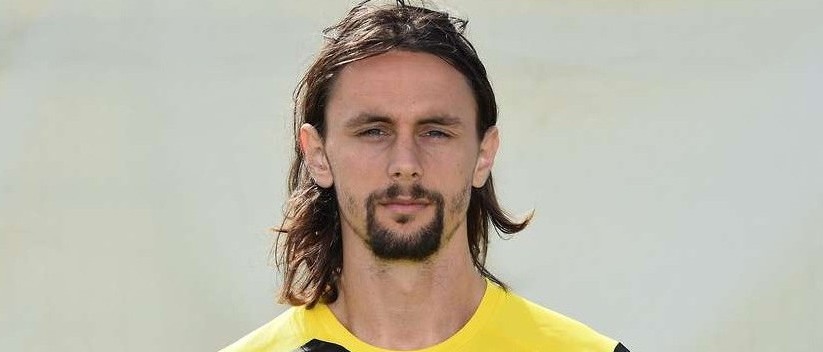 Hamburger SV have confirmed that they are interested in attracting the defender of Borussia Dortmund Neven Subotic to their ranks.
The 27-year-old centre-back has been facing some difficulties to enter the first-team squad since Thomas Tuchel came as a replacement of Jurgen Klopp at the managerial position in the summer of 2015. According to media reports, the Serbian-born player has been a transfer target of Hamburger, but until now there has not been an official confirmation on the matter.
The sporting director of Hamburger SV – Peter Knabel – has finally revealed that his side had been considering to eventually make a transfer offer for Subotic over the winter window. Knabel explained that Subotic was one of the "most prominent" players that his side were interested in signing and shared that the Bundesliga No.11 team could now make a bid for the defender at the end of the current campaign.
The sporting director of Hamburger also said that his side was well aware of the fact that the player was in a difficult situation, hinting that the club knew about Subotic's struggle for game time. Still, Knabel said that Hamburger should have trust in their current squad in order to become more confident.
As a matter of fact, Neven Subotic made an impressive performance in his side's 1-0 victory over Hannover 96 on February 13th. However, unfortunately for him, this was only the third Bundesliga game he has been entered under manager Thomas Tuchel. The 27-year-old defender is expected to be part of the club's DFB Pokal matches over the season. He has been entered as part of the starting eleven in only two Europa League games in 2015/2016 campaign.
Hamburger SV is not the only team that Subotic has been linked to. Considering the fact that former head coach of Hamburger – Jurgen Klopp – is now a manager of Liverpool, the defender has been strongly linked with an eventual move to the Premier League, too. However, according to some media reports, Subotic would prefer to remain in the Bundesliga. The player is considered to be quite engaged with his charity foundation that has helped create wells in Mozambique and Ethiopia over the last few years.
According to other speculations, the defender would choose to leave the Bundesliga in case he leaves his current side in the summer. In 2015, Subotic extended his contract until 2018.
Unfortunately, Hamburger SV may struggle to finance a transfer for the centre-back, who is estimated at no less than €6 million. This week, the Bundesliga No.11 team posted a record loss of €17 million for its 2014/2015 financial year, which makes their total debt amount to about €90 million.
(Visited 194 times, 1 visits today)