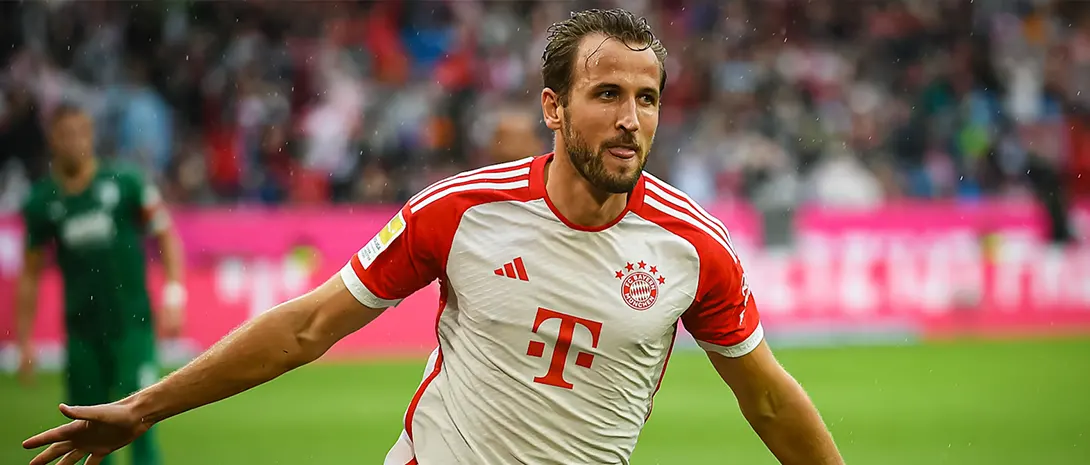 Key Takeaways:
Harry Kane expresses his contentment with choosing Bayern Munich over Manchester United, confirming discussions with multiple clubs during the summer transfer window.
Kane, who left Tottenham for a £100 million move, will face Manchester United in the Champions League.
While United expressed interest in Kane, they ultimately signed Denmark striker Rasmus Højlund.
Kane emphasizes his excitement about joining Bayern and his focus on performing well for his new team.
He acknowledges the possibility of playing against England teammate Harry Maguire but states that competitiveness takes over once on the pitch.
Kane defends Maguire against recent criticism and speaks about their friendship.
Bayern manager Thomas Tuchel discusses the pressure on Manchester United and highlights the club's legacy and expectations.
Harry Kane's Bayern Munich Decision
In a recent press conference, Harry Kane shared his contentment with choosing Bayern Munich over Manchester United as his new club. Despite ongoing discussions with multiple clubs, Kane ultimately favored the German champions. As he prepares to face Manchester United in the upcoming Champions League match at the Allianz Arena, Kane confirmed that Bayern's offer excited him the most.
Harry Kane: "Man United option for me last summer? Obviously there were talks with different clubs". 🔴✨ #MUFC

"But FC Bayern was a club I was really interested in. Once they came in there weren't many other options. Manchester is a big club but I'm very happy here" 🇩🇪 pic.twitter.com/ZpYH0JA4vT

— Fabrizio Romano (@FabrizioRomano) September 19, 2023
United's Interest and Alternative Signing
While Manchester United, led by manager Erik ten Hag, displayed interest in the England captain, they did not proceed to make an official bid. Instead, United signed Danish striker Rasmus Højlund. Kane acknowledged that there were other suitors, but once Bayern entered the picture, negotiations primarily involved the German club and his former team, Tottenham.
🚨 | Harry Kane would have been amazing, but I'm fully invested in the future of Rasmus Hojlund 🇩🇰 🔥 #mufc pic.twitter.com/jwFAboy1yW

— The Transfer Insider (@Transferintel) September 19, 2023
Kane's Satisfaction with Bayern Munich
Harry Kane expressed his happiness with his decision to join Bayern Munich and emphasized his focus on his current team. He recognized the possibility of facing his friend and England teammate Harry Maguire on the field but stressed that competitiveness takes precedence once the match begins.
Harry Kane is loved by Bayern Munich fans and even referees after dream starthttps://t.co/8yc2D2RzW1

— talkSPORT (@talkSPORT) September 19, 2023
Defending Maguire and Acknowledging Pressure
Kane defended Maguire against recent criticism, describing him as a great friend and a dedicated professional. United heads into the game against Bayern with three defeats in their last four matches, including a 3-1 loss to Brighton that marked their worst start to a Premier League season.
Bayern manager Thomas Tuchel expressed empathy for the pressure on Manchester United's coach, noting the high expectations and legacy associated with the club. He emphasized that both Bayern and United aim to achieve significant success and highlighted the importance of instilling a winning culture within the teams.
Evaluating Recent Form
While Tuchel acknowledged that United's recent form has created challenges, he refrained from considering it an advantage for Bayern, recognizing the quality within both teams and the significance of their respective club cultures.
(Visited 9 times, 1 visits today)