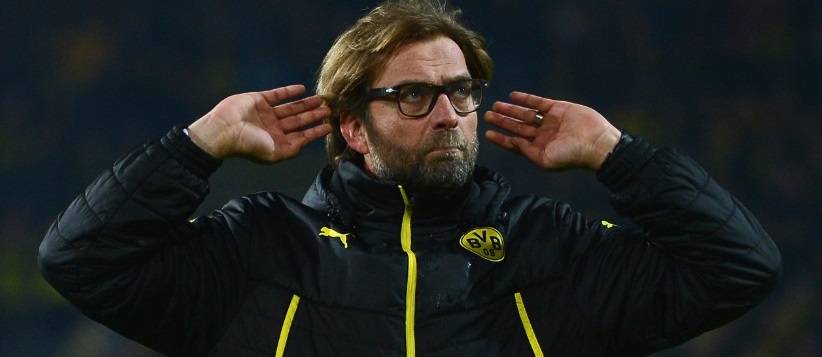 The head coach of Liverpool – Jurgen Klopp – denied rumours of eventual future moves saying that the English club is not eyeing any transfers over the January window.
The manager shared his belief that the club, which now occupies the 8th position in the Premier League table, deserves to be given a chance to prove its qualities. He also reminded that several players are expected to be coming back from injury that is expected to help him making the team stronger.
Liverpool have managed to win the first place in their Europa League group and are now expecting to see who their opponent in the round of 32 will be. Considering the fact this is not the only competition the team is taking part in, it is normal for both the players and the manager to feel pressure.
The team also takes part in the Premier League and the Capital One Cup competitions, which is why Klopp was rumoured to be considering some reinforcements in order to compensate for fatigue in the team. Still, the head coach has denied such speculations, saying that it is "much more important to work with people".
Jurgen Klopp also explained that Liverpool do not have any problems when it comes to quality, but there are things to be worked on as far as concentration and "other things" are concerned. He also said that no one can guarantee that eventual new additions to the team will make the situation better, which is why he prefers to keep the squad as it is and see how things would go from now on.
The manager of the English club also said that the team would get to action in case it needs a transfer. He shared that the club is actually prepared for any situation, so Liverpool are watching some players "on video".
It is true that the Premier League No.8 team has been facing certain difficulties considering the latest injury of Daniel Sturridge, which puts the club a man down at striker's position. This is exactly the reason why Klopp is to focus on using Jon Flanagan, which will provide the team with two left-backs and two right-backs. Klopp added: "I don't feel we have to look at other people just because they cost £20 million."
The manager is to leave four centre-backs, and it seems that Liverpool will count on Jordan Henderson in the midfield. According to head coach, the club has enough offensive players and strikers, so he revealed that no new additions will be made over the January transfer window.
(Visited 77 times, 1 visits today)