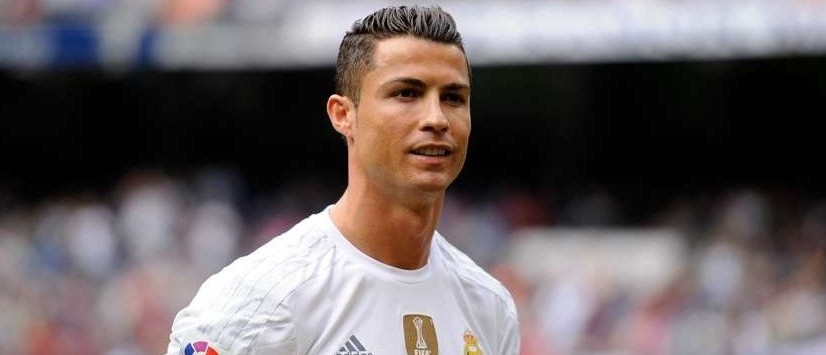 Real Madrid's star Cristiano Ronaldo has confessed that winning La Liga title this season would be difficult for his side, but has also shared that the squad is determined to fight to the end.
The victorious march of Real Madrid under coach Zinedine Zidane was ceased after the 1-1 draw against Malaga on February 21st. The result gave Barcelona the chance to open up a nine-point gap at the top of La Liga table over their long-lasting rivals. Currently, Real Madrid occupy the third position in La Liga with a total of 54 points on their side. Barcelona, on the other hand, is first, with a total of 63 points.
The truth is that The Whites have never managed to overhaul such a point deficit in the fight for the competition's title. In fact, Barcelona themselves were the only ones who managed to do such a thing in the 1998/1999 campaign, but then they had a span of 24 games left in order to fight for the title, while Real Madrid have only 13 left to date.
The 13 games of The Meringues include the upcoming match against Atletico Madrid on February 27th as well as the clash with Barcelona at Nou Camp that is to take place on April 3rd. Real Madrid would have to win 5-0 their tie with Barca in order to restore the balance in the head-to-head stakes.
Speaking in an interview for one of La Liga sponsors, the 31-year-old Ronaldo explained that the upcoming derby is undoubtedly the match of the greatest importance for his side. The player also explained that Real would have an advantage, as the match would be at their home stadium. Ronaldo shared that it is very important for his side to win the game and they would continue to fight despite La Liga title would be hard for them to reach.
Ronaldo also commented over his future at Real Madrid, saying he feels right at home where he is. He called his side "the biggest club in the world" and confessed pressure is normal when it comes to playing at a team of such a class. He also added that playing at such a big club makes people see players differently, not to mention the fact that the expectations are always sky-high.
The striker shared that he is used to the pressure and would like to stay at Santiago Bernabeu Stadium as he feels happy there.
(Visited 59 times, 1 visits today)