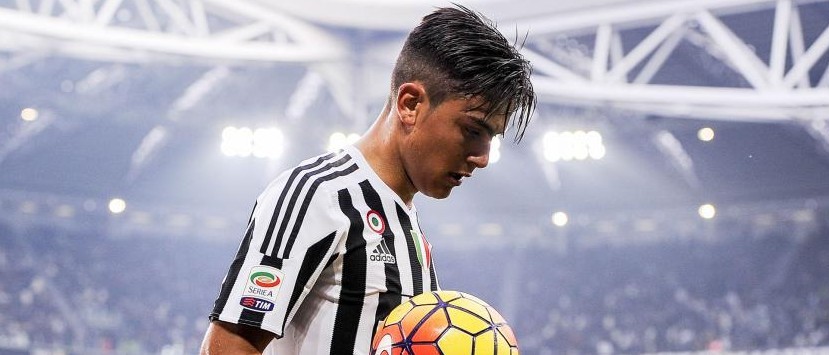 Paulo Dybala has finally revealed how he rejected the transfer offer of Inter Milan in order join Juventus instead. He also said that he does not regret his decision even for a moment.
The 22-year-old player, who is also part of Argentina national football team, moved to The Old Lady from Palermo in 2015. The president of Palermo – Maurizio Zamparini – has recently unveiled some details on Dybala's transfer to the Bianconeri, saying that he had been forced to refuse a more lucrative bid from AC Milan due to the forward's wish to move to Juventus Stadium.
In fact, Inter Milan were also willing to sign Dybala at the time, even before the player had started talks with Juventus. Now the young player revealed that he had spoken to Inter Milan's boss Roberto Mancini before moving to Juventus in the summer of 2015. He explained that he had been thankful for the manager's call, but he had always dreamed of joining Juventus because he considers them as the best team.
Dybala also said that the chat between him and Mancini over a potential offer to play with the San Siro Side was brief and he made it clear at that time that he would prefer to join Juventus instead.
The striker is to face the team of Inter Milan in a Serie A game on February 28th. His side would be focused on consolidating their position at the top of Serie A table by winning the match against the Nerazzurri, who they already defeated earlier in February in a Coppa Italia match. They are to face Inter Milan once again on March 2nd, in the second leg of Coppa Italia Semi-final.
The upcoming games are expected to put Dybala against Inter Milan's forward Mauro Icardi. Dybala praised the Argentinian, who he would like to play alongside one day and said Icardi is doing very well. Icardi, on the other hand, has also said he was happy with his side, in spite of some media reports that he has been worried with Eder's arrival at Inter Milan over the January transfer window.
The 29-year-old Eder has said in a statement published on Inter Milan's website that he had had several transfer offers, but he would like to stay at his side and win trophies with them. He also said he was happy with the captain position and believed that the Serie A club's supporters appreciate that.
(Visited 106 times, 1 visits today)