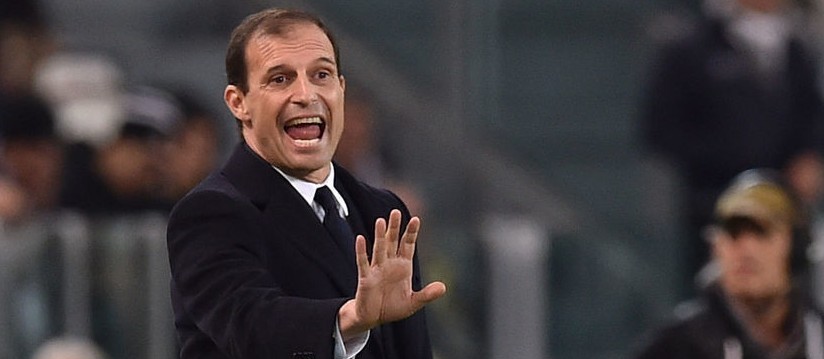 The head coach of Juventus – Massimiliano Allegri – has commented that his men should be striving for better performance in current campaign regardless of the fact that the club have just won their 11th consecutive match in Serie A on Sunday.
The favourable results for the Bianconeri came after the 22-year-old defender Paulo Dybala found the back of the net and scored the only goal in the entire match to shorten the gap between them and current Serie A leaders Napoli to two points only. After a relatively slow start at the beginning of the season after several squad changes, Juventus have finally managed to make themselves look and feel like a team. Manager Allegri, however, commented that the team still needs a lot in order to be successful.
In an interview for a reputable local media, the head coach of the Italian club commented on his men's performance on Sunday saying that the team had gone a long way since it had evaluated the situation it had been into, changing a lot of players and bringing new ones, so the entire process had needed patience. He also said that balance was what Juventus needed, especially considering the 11 consecutive victories on the club's record.
Massimiliano Allegri also shared that his side must try and give their best in order to succeed in surpassing the Serie A current leaders Napoli, especially considering the fact that the latter have having exceptional performances lately.
The game against Roma on Sunday was a hard one for Juventus, because their opponent pressed them, despite Roma failed in providing a goal themselves. On the other hand, the Bianconeri's Dybala demonstrated great form and netted his sixth goal for his side over his last seven appearances for the club.
The clash was not easy for either of the two clubs. On one hand, there were the reigning champions Juventus who have just registered a 10th consecutive victory on their record. On the other hand, Serie A's current No.5 Roma were also not easy to beat under the returning manager Luciano Spalletti, not to mention the fact that the team is known as one of the best goalscorers in the entire division.
The truth is that Juventus started well on their Sunday's game against Roma, but they actually failed in making the best of their chances at the field. Despite Roma lacked a good leader in the back, they managed to demonstrate well-organised defence, which caused the Bianconeri some trouble.
As Juventus' head coach said, his side had done a great job over the opening 20 minutes, but even Dybala and Mario Mandzukic had not shown their best, regardless of the "extraordinary goal" Dybala scored at the end. According to Allegri, it is now important for the team to maintain their current "physical and psychological condition" in order to remain focused on future targets and keep up with the good work.
(Visited 174 times, 1 visits today)