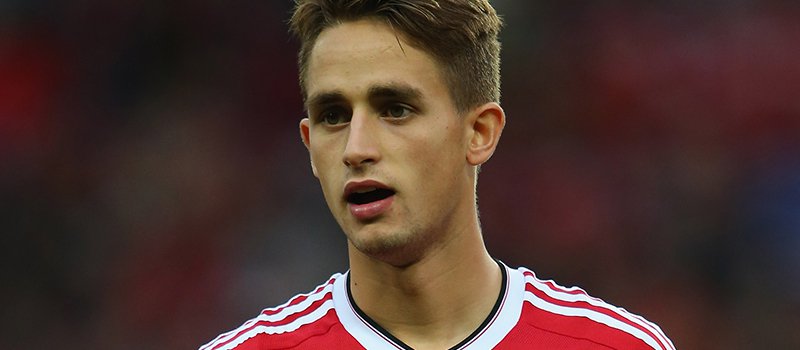 Michael Zorc, who is currently the sporting director of Borussia Dortmund, has rejected the chance of Adnan Januzaj breaking off his contract with the club before his loan has expired.
The season-long loan between Borussia Dortmund and Januzaj, who joined the club from Manchester United after being sent out by the manager Louis van Gaal, was signed in the summer of 2015. Unfortunately, the 20-year-old player has been complaining about him lacking enough game time at the Bundesliga.
After assessing the results of Borussia Dortmund over the term, the team has been believed to be in superb form, especially considering that its five attackers – Gonzalo Castro, Marco Reus, Shinji Kagawa, Pierre-Emerick Aubameyang and Henrikh Mkhitaryan – are responsible for 57 of the team's total 71 goals. Taking into account this fact, it is no wonder that Januzaj struggled to force his way in the team.
Still, the sporting director Zorc insisted on Januzaj not being sent back to Manchester United before the expiration date of his loan contract. He said that such transfer is "currently not an issue" and explained the attacking quintet is not the only one that has contributed for the great success and "extraordinary season" of the team.
As a matter of fact, Januzaj has experienced some difficulties after his breakthrough season under the managed David Moyes. The Belgian is undoubtedly a talented player, but he definitely needs to pull himself together and make progress. Still, he is very young and has plenty of time to develop and prove his qualities.
Recently, Adnan Januzaj has been also put under a lot of criticism from Belgium U21 boss Enzo Scifo, who disapproved of the player's bad attitude. The latter's agent – Dirk de Vriese – has defended his client, insisting that Januzaj does not have any attitude problem.
The lack of game time, mentioned above, has played a bad joke on Borussia Dortmund winger who was subsequently downgraded to the Belgium U21 side. However, the decision of Januzaj to stay at Dortmund anyway, prompted disapproval from Scifo. This made De Vriese stand behind his client saying: "There is no question of bad state of mind. Adnan focuses on his work and we plan to rest. Do not point the finger."
Dirk de Vriese also reminded that Januzaj had not been given any time to adapt to Dortmund because there had not had pre-season with the team, which is undoubtedly one of the best teams in Europe up to date.
(Visited 104 times, 1 visits today)