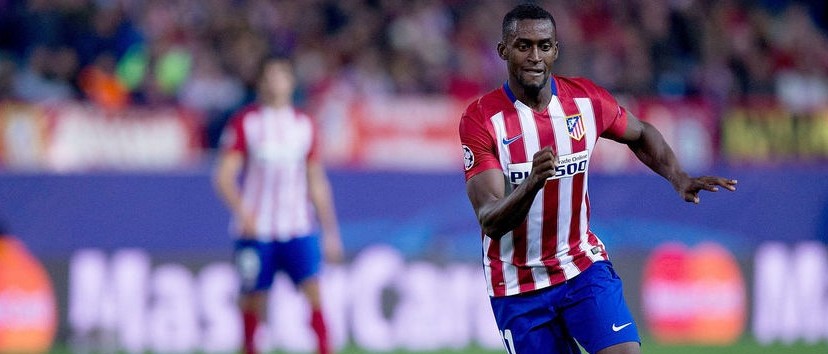 Atletico Madrid has sold Jackson Martinez to Guangzhou Evergrande in a €42-million deal. The Chinese club have announced on their official website that the 29-year-old striker has been signed for a period of four years. They have also posted a tweet in order to confirm that the deal has been finalised.
Later, the transfer news was confirmed by Atletico Madrid. The Spanish club have revealed that a transfer of the Colombian international had been agreed and wished Martinez all the best at his new side.
According to media reports, the price of the deal is the largest transfer fee that has ever been paid by an Asian team. Earlier in January, another Chinese club – Jiangsu Suning – paid £25 million in order to sign Chelsea's Ramires. Gervinho and Fredy Guarin also choose to make a move to China over the winter transfer window, which closes on February 26th in China.
As a matter of fact, Atletico Madrid had made an attempt of carrying out the sale on Monday, at the close of the January transfer window in Europe in order to try using the money for a proper replacement. However, there have been some rumours that Martinez was not willing to go to the Chinese team at that time.
The player himself also came out with an official statement on the Atletico Madrid's website. He has shared that the transfer to Guangzhou Evergrande has become possible thanks to the entire squad, coaching staff and literally everyone working at the club. Martinez has also expressed his gratitude to the Spanish team and said he had been honoured to be part of the team, but he would like to go to another stage of his career. According to his statement, the sale was the best thing that could have happened to both teams and himself.
The striker parts ways with Atletico Madrid only six months after La Liga No.2 team paid a total of €35 million for him. Unfortunately for the player, he has faced some difficulties in the Spanish championship, finding the back of the net only twice in a total of 15 appearances at the field.
Jackson Martinez started his senior career in Colombia's Independiente Medellin, where he spent 5 years. Then, in 2009, he left the team for Mexico's Chiapas, before moving to Porto in 2012. The striker player in the Portuguese league for three years, and prospered there with a total of 89 appearances and 67 goals. Martinez managed to find the back of the net eight times over the 2014/2015 Champions League competition, as Porto reached the quarter-finals.
(Visited 69 times, 1 visits today)