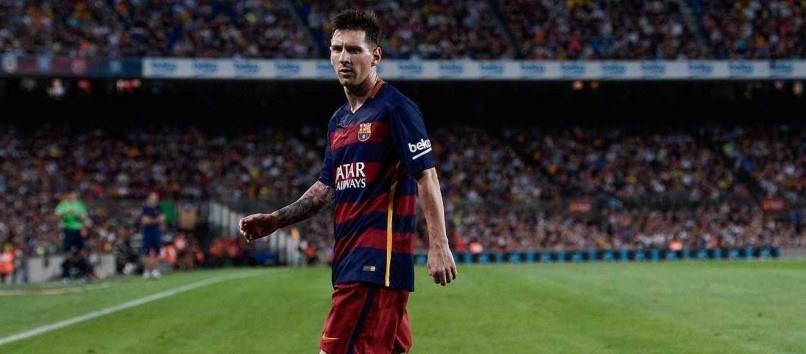 A Barcelona judge has decided to drop charges against FC Barcelona's star Lionel Messi and his charity foundation. The case against Messi was based on a claim he committed tax fraud related to a total of six charity matches organised by his foundation the player took part in.
The 2012 games took part in Bogota, Cancun and Miami. There were several more matches in 2013, which were played in Medellin, Lima, Chicago and Los Angeles.
The investigation was proceeded by Spanish Guardia Civil, who alleged fraud in the "Messi & Friends" exhibition matches, saying that the friendlies were used for money laundering by Colombian drug traders.
After hearing the police reports as well as the witness accounts, the judge ruled that Messi and his non-profit organisation had not committed any crime. According to judge's ruling, the player and his foundation have not received any money or other fiscal benefits from the matches.
The person who organized the matches – Guillermo Javier Marin – was also questioned and provided the judge with a "coherent explanation" related to wire transfers estimated to a total of $1.37 million. The businessman assured the court that Messi took part in all games totally free of charge and he was granted with compensatory funds for travel and accommodation only.
The judicial decree states that there was no evidence that the matches were used to defraud the Tax Office of cash. The games, which were promoted as "Messi and his friends vs. the Rest of the World" and "The Battle of the Stars" were not related to public purse defrauding according to the judge, so the case against the football player was archived.
The case had been transferred from Madrid to Barcelona due to the Argentinian place of residence. None evidence of any foul play or frauds were found by the judge, who also commented that it cannot be determined if any profit at all had been generated from the matches in question, as well as if the charity foundation of the football player had drawn any benefit from the games at all.
In addition, the judge shared that it cannot be determined if any funds had been returned to Messi's non-profit organisation by the sponsors.
This is one of the three cases related to unpaid taxes that the legendary football player has been forced to face. This case, however, is not related to another case alleging Messi in tax offence, which is currently pending at the Court of Barcelona. The player and his father are accused of defrauding the country of more than €4 million.
(Visited 109 times, 1 visits today)