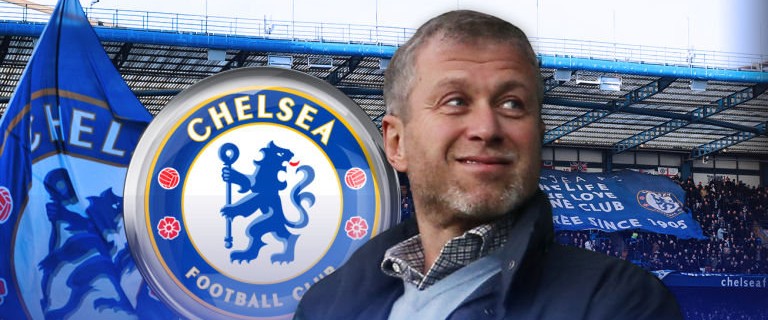 Michael Emenalo, currently technical director at Chelsea, put an end to all rumours and speculations that the club is considering the opportunity to appoint a new manager. According to Emenalo, Jose Mourinho can count on the full support of Roman Abramovich, Chelsea's owner.
The former Premier League winners are currently ranked 16th in the Premier League standings. They lost seven out of twelve matches, which basically destroyed their hopes of winning this year's trophy.
Despite the bad performance of the Blues, Mourinho received public support by Chelsea and Emenalo, who is Abramovich's right-hand man at Stamford Bridge, announced that the owner is well-aware of the situation at the club right now and firmly supports the manager.
In an interview for a respected media, Emenalo shared that the club can rely on the owner whenever it comes to making tough decisions. He also added that Abramovich was absolutely familiar with every sector of the club, which was essential for making the aforementioned decisions.
The technical director said that Abramovich remains convinced that Chelsea is going to bring its glory back and the club will be as successful as it used to be during the previous seasons.
Currently, Chelsea has no choice but to trust the manager and count on the players who have contributed to club's well-being in the past. Emenalo said that Abramovich really cares about the current condition of Chelsea and says that he was deeply affected whenever things go in the wrong direction.
Emenalo also said that Abramovich was passionate about football and regardless of how busy he was, he always found time to watch Chelsea's matches. In point of fact, he was as concerned about Chelsea's current problems as a passionate fan would feel about their favourite team.
Currently, Abramovich felt that the team was not going well, which made him think about different approaches aimed at Chelsea's revival. Abramovich's top priority was to preserve what the team has achieved during the years and remains hopeful that Jose Mourinho has the required set of skills to get the team back in the groove.
Emenalo defined the terrible Premier League season as a "negative momentum" and the Russian owner has settled around the decision of backing Mourinho despite the issues.
Right now, Mourinho is desperately trying to improve his squad and attract new players. He was hoping Everton would accept the bid for John Stones but according to the latest announcement of Everton's manager, no major transfers are to take place in January. The bid for Marquinhos, the current Paris Saint-Germain defender, was also rejected, which further boosted the speculations that Mourinho's departure from Stamford Bridge seems imminent.
(Visited 130 times, 1 visits today)