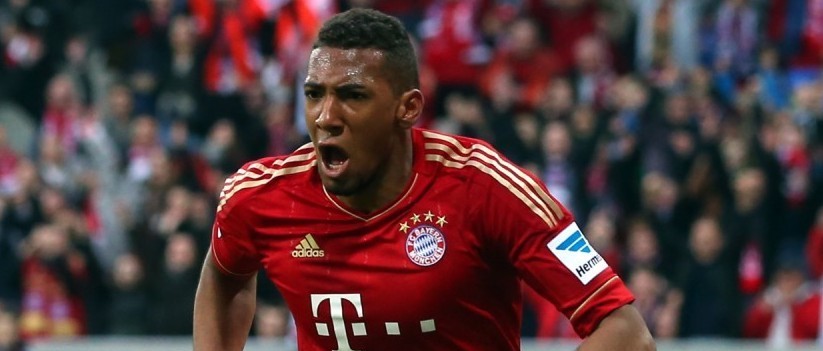 The Chief Executive Officer of Bayern Munich – Karl-Heinz Rummenigge – has warned the German Football Association (DFB) not to intervene with the comeback plans of Berlin-born Jerome Boateng.
In an interview for the media, CEO Rummenigge warned DFB to "back off" from the Boateng's case and said that otherwise the association would "run into trouble" with the club. According to the Chief Executive, its is the club that had the "air supremacy" on the situation, because the player is currently employed at Bayern Munich.
He also cited quite a similar case with the recent injury of Mario Gotze in the 2016 European Championship match against Republic of Ireland, as well as the sidelines spell of Bastian Schweinsteiger related to 2014 World Cup. Rummenigge shared that it is about time for the players to stop being diminished in the environment of local or international football organisations such as German FA, FIFA and UEFA. According to him, the workload should also be decreased.
The 27-year-old defender has suffered a major groin injury in the Bayern Munich's game against Hamburg on January 22nd. As a result, the club have officially announced that the player would be sidelined for quite some time in order to fully recover from the injury. According to some media reports, Boateng could miss up to four months before entering the field again.
The player, who became 2014 World Cup winner as part of Germany national football team, is endangered of not entering the squad for the 2016 European Championship due to the injury. Still, manager Joachim Low, who is expected to announce his squad for the competition by May 31st, reassured Boateng on Monday that he would make everything possible to "keep the door" open for him as long as possible. The head coach of the Germany national team also added that he really hoped Boateng could make it to Euro 2016.
Boateng himself, on the other hand, commented on Bayern Munich's official website that he would have to be patient while recovering, but he promised to "come back stronger" from the injury he described as a "severe difficulty".
Boateng is not the only player who has been facing difficulties with his physical form over the current campaign. In fact, the club have suffered a total of 14 muscular injuries of players over the season. The 28-year-old defender Mahdi Benatia is still recovering from his third muscle injury over 2015/2016 season. Midfielders Juan Bernat and Arjen Robben have been sidelined twice over the campaign due to similar problems.
The rest of the players who are currently suffering muscular problems are Kingsley Coman, Franck Ribery, Mario Goetze, Sebastian Rode, Philipp Lahm and Douglas Costa.
(Visited 89 times, 1 visits today)