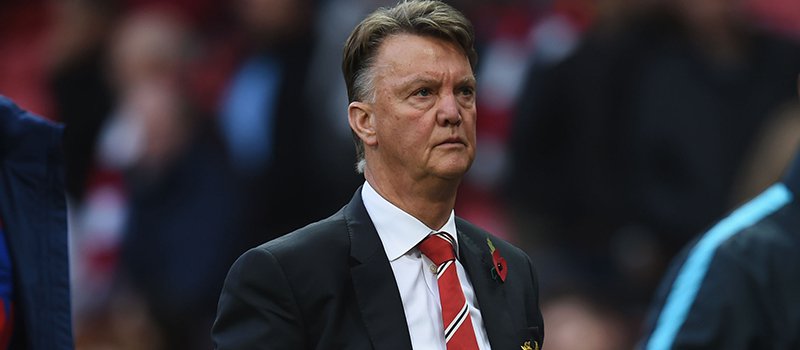 It seems Louis van Gaal has faced a serious challenge related to the selection he has to make for the match that is to take place on Saturday. Van Gaal cannot rely on some of his key players including Michael Carrick, Wayne Rooney, Marouane Fellaini, Anthony Martial, Antonio Valencia and Luke Shaw. All of them are currently unavailable, so they are not going to help their teammates win the game against Watford.
Although Rooney took part in Tuesday's game against France, his health condition worsened after the derby. As for Martial, he suffered a foot injury and this narrowed down the number of players Van Gaal can count on leading the attack during the match at Vicarage Road.
The absence of the aforementioned players leaves Van Gaal with no option but to let Memphis Depay and James Wilson play. The latter has registered a total of two appearances during the season while Depay was given a short break due to a dip in form.
Mere hours ago, Van Gaal commented on the complicated situation at a press conference and confirmed that Rooney was not going to play against the Hornets tomorrow. Yet Red Devils' manager remained hopeful that Anthony Martial will be fit and ready to take part in the match against PSV Eindhoven, scheduled for next Wednesday.
As far as Wilson's condition is concerned, Van Gaal said that he cannot play during the entire match as he lacks the rhythm of the game. As mentioned above Carrick, Martial and Fellaini are injured, which puts Van Gaal in quite an unfavourable position, not to mention Rooney's absence, which only makes matters worse.
Van Gaal also commented on the Roy Hodgson's selection and Jesse Lingard's promotion in particular. He said that although he thinks it might be a bit too soon, he was likely to justify the decision of the manager. Van Gaal said that to a great extent the final decision is based on the circumstances and the kind of player one needs in the selection.
Manchester United manager concluded that Lingard deserves that reward because of the efforts he has put into developing his talents and added that being selected for the national team of England was a new experience that would definitely polish his skills.
(Visited 100 times, 1 visits today)