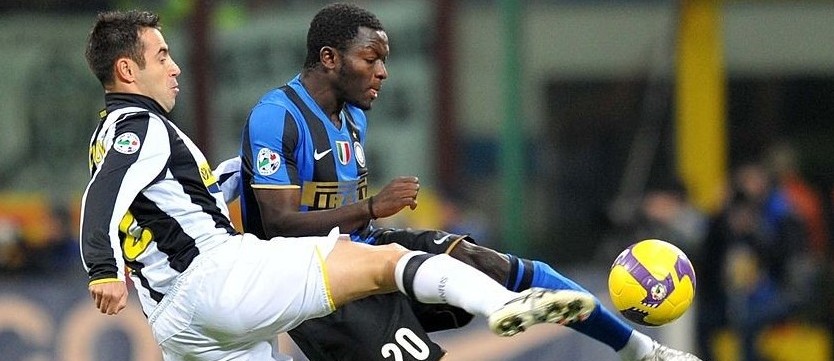 The teams of Juventus and Inter Milan seem to be the two most likely candidates for winning the Serie A title in 2015/2016 season. Juventus currently occupies the 4th position in the national championship table, while Inter Milan keeps its place as the ranking's leader.
Juventus had a poor start of the campaign, but have pulled themselves together and have managed to win six matches in a row to erase the memories of one of their worst seasons' starts ever. This resulted in decreasing the point gap between them and Inter Milan from eleven to six points. However, their general director Giuseppe Marotta still believes that it is Inter Milan to win the Serie A title this season.
When asked about his side's perspectives in the competition, Marotta explained that the club has managed to get back "on the right track", but "there are still plenty of rivals to face." He called the team of Inter Milan the most dominating candidate in the league due to their performance since the season's beginning. According to Marotta, Inter demonstrated stamina and consistency, as well as determination, great efficiency and will to win.
On the other hand, the former president of Inter Milan Massimo Moratti does not agree with this statement. Moratti says that Juventus, who have been focused on winning five consecutive titles in Serie A for the first time since 1931-1935, are a pretty experienced team which could help them on their way to Serie A title. Still, Inter's former president shared that he had not been impressed by the work of Roberto Mancini with the club.
Moratti shared that according to him, the Old Lady is the most serious rivals Inter Milan could face on their way to winning the Serie A title. Apart from the fact that the club has experience on their side, most of their matches over the second half of the season are to take place at home, which could also turn out to be a great advantage.
The ex president of Inter Milan also commented on the performance of Juventus over the season so far, saying that they had everything against them at the season's beginning, but they are now getting back to the performances they usually deliver.
According to Moratti, and eventual Champions League round-of-16 draw of Juventus and Bayern Munich would not hurt the hopes of Juve for winning the title. He shared that he does not believe that the Old Lady is to run out of energy in case they manage to beat Bayern in February, and it would be a tough draw for sure.
(Visited 50 times, 1 visits today)