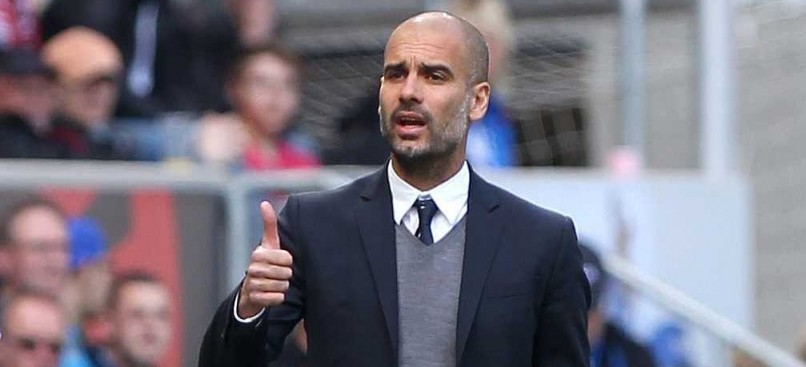 Manager Pep Guardiola has been rumoured to be considering a move to Manchester City to replace Manuel Pellegrini in the summer of 2016. The speculations have been confirmed by the former coach of Bayern Munich Ottmar Hitzfeld, who shared his doubts that Guardiola would stay at the Bundesliga team over the next season.
According to Hitzfeld, the fact that the Catalan has not been willing to bound himself to the German club until now indicates that his departure from Bayern Munich is inevitable. He shared: "There is no reason to wait until December for a decision because no titles are awarded now." Hitzfeld also explained that it is now the right time for Manchester City to show their spending power.
Guardiola has been at the German Grand since 2013. Over the time of his stay at the Allianz Arena, he has managed to claim two Bundesliga titles, as well as one DFB Pokal. Under the Catalan, Bayern Munich also won one FIFA Club World Cup and of course, one UEFA Super Cup.
The head coach of the Bundesliga No.1 team has already been linked with a move to Manchester City on several occasions. There have also been rumours that the deal for Guardiola to take over the Premier League team has already been made. On the other hand, there have been rumours that Manchester United have also expressed their interest in the current manager of Bayern Munich.
The decision of Guardiola for his future is expected to be announced next week. There have been rumours that Bayern Munich are to extend their head coach's contract after it expires next summer. However, the Spanish has been reported to be considering a move to Manchester City that have also said they are interested in working under Guardiola as a manager.
The Chief Executive Officer of the club – Karl-Heinz Rummenigge – revealed that a meeting with Guardiola is planned to be held over the winter break. In November 2015, Rummenigge shared that the future of Guardiola is to be discussed separately, after which the final decision is to be announced, "whatever the outcome."
The team of Bayern Munich, which is currently 1st in the Bundesliga, has only two games left until the winter break. It is to first face Darmstadt 98 on December 15th in a game that is part of DFB-Pokal Round of 16. The club's last match for the year is the one against Hannover 96 that is set to take place on December 19th.
(Visited 52 times, 1 visits today)