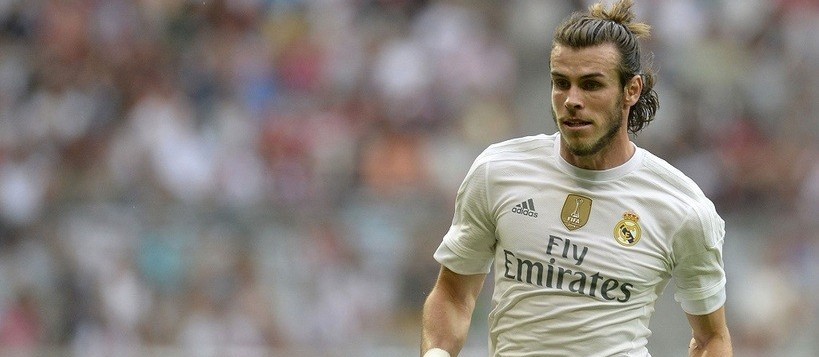 Ramon Calderon, the ex president of Real Madrid, has stated that Gareth Bale would be a key player for the future of the Spanish team, but added that Cristiano Ronaldo is yet "irreplaceable" for the club.
Cardiff-born Bale, who was sidelined after suffering a calf injury in the 5-1 victory of Real Madrid over Sporting Gijon on January 17th, arrived in the Spanish grand after a record-fee transfer of €101 million in the summer of 2013.
Bale had been having some problems with being at his best in every appearance for the club, but he has been recently demonstrating top form. Over the current campaign, he has managed to score 13 goals in a total of 15 appearances in La Liga matches and looks on the course of his most successful season after arriving in Real Madrid from Tottenham almost three years ago.
The midfielder has been increasingly rumoured to may be considering to leave La Liga current No.3 team, but earlier this month Bale himself denied such plans regardless of the fact that manager Benitez's dismissal came as a major disappointment to him.
Ramon Calderon was on top of Real Madrid in the period between 2006 and 2009. This year, he has seen Bale's growth and excellent performances and has decided to support the player, calling him an important part of the Spanish grand's future.
He called the 26-year-old midfielder an "exceptional" addition to Real Madrid and a really "awesome player", who could have a long run at the Santiago Bernabeu Stadium. Calderon also said that Bale is also "growing" despite injuries, which are not good, of course. According to the ex president of the team, Real Madrids decision to buy Bale was a really great one and added that Bale would be "very important" for the squad in case that he keeps on playing the way he does at the 2015/2016 season.
Calderon has not denied that Bale came with fame to Real Madrid, but it is the Spanish grand where the midfielder is getting better. What is more, there has been a great collaboration and partnership between Bale and Cristiano Ronaldo over the season.
Though Ronaldo did not manage to get a fourth Ballon d'Or award at the beginning of the year, he netted 27 goals in a total of 27 appearances for the Spanish club in all competitions. According to Ramon Calderon, there is hardly anyone in Real Madrid who could equally match the achievements of Ronaldo, including Bale. The former president of the club has shared that he could hardly see a worthy substitute for Ronaldo up to date, so he expressed his hope that the striker would not leave his side.
(Visited 121 times, 1 visits today)