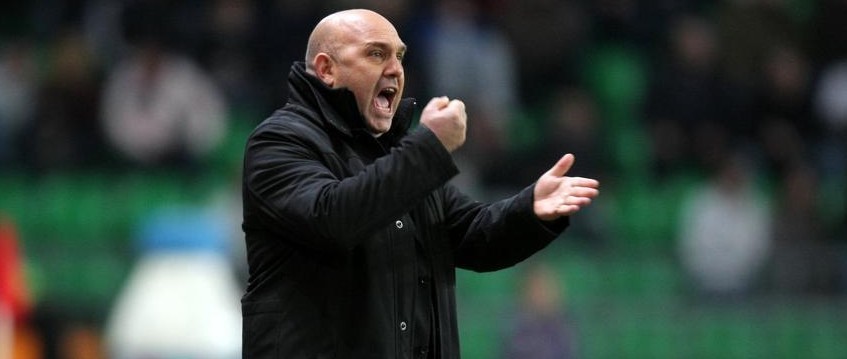 Lille OSC has made an official statement, announcing that it managed to reach an agreement with Frederic Antonetti, who is to be brought as a new manager to the club.
The football club published the statement on its website, saying: "LOSC have reached an agreement this Sunday with their new coach, Frederic Antonetti."
The 54-year-old Antonetti, who was a coach of Rennes in the period between 2009 and 2013, is to take over the place of Herve Renard, who has recently been fired, at the position of head coach. Neither the new coach, nor the Lille football club has revealed more details about the contract apart from the period the deal is agreed for.
According to the team's official statement, the contract is to be signed on Monday for a period of three years. The first time when Frederic Antonetti is expected to lead Lille OSC in the country's Ligue 1 on the club's match scheduled for November 28th (Saturday).
More details are expected to be disclosed at a special press conference scheduled after the contract between Ligue 1 No.17 team and Frederic Antonetti is finally signed on Monday.
The former coach of the team – Herve Renard – was given the sack on November 11th after the team started the season pretty weakly and its results were poor. Now the club turns to Antonetti for help, hoping that his lead is to make things better for Lille, which currently occupies the 17th place in the French Ligue 1 ranking.
Considering the hard situation of Lille and the fact that the 54-year-old Frederic Antonetti already has experience in managing a total of four clubs in Ligue 1. As already mentioned above, he has last leaded Rennes until he left his post there two years ago – in 2013.
About a decade earlier, in 2004, Antonetti together with the team of St. Etienne won the title of Ligue 2. In addition, the coach is known for reaching the finals of Coupe de la Ligue with Nice, Rennes and Bastia, which is considered to have made him a great choice for Lille, which has been facing some difficulties lately.
Up to date, Lille occupies the 17th place in the national Ligue 1 with only two matches won over the season so far under the lead of its previous coach Herve Renard. The football club now turns to Antonetti as it is looking forward to reviving its flagging fortunes in the Ligue, considering the poor results that have been reached lately.
(Visited 80 times, 1 visits today)